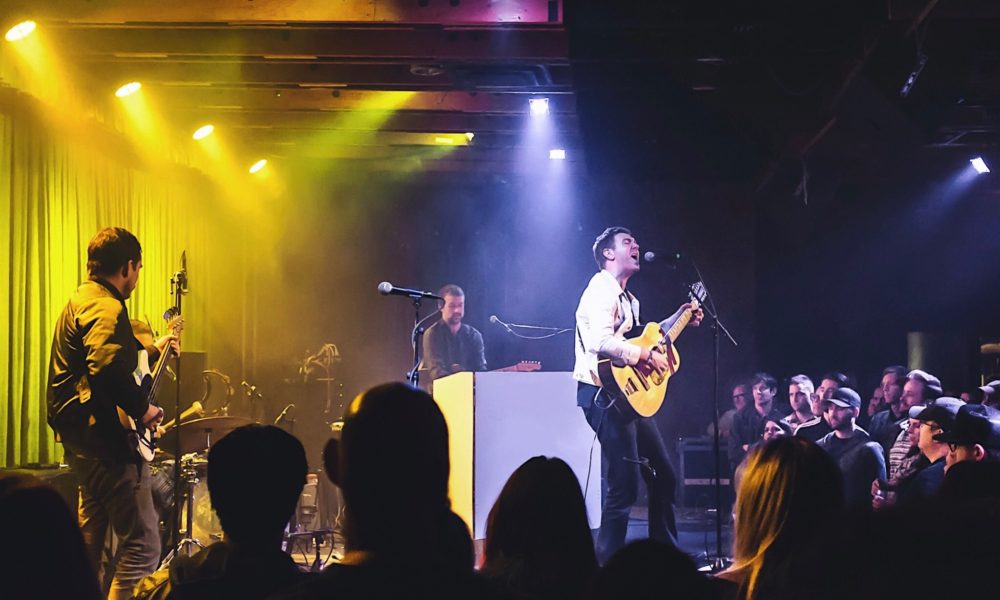 For a full list of what is coming up near you, be sure to visit SilverPlatter.info! Tickets for most of these shows are available in the store – come by and pick some up! Above photo of Hamilton Leithauser at Crescent Ballroom (photo by Justin Yee). 
LINDSAY'S PICKS

February 17th – Alejandro Escovedo at Valley Bar

If there is anyone who can sing to us all about compassion and courage it's Alejandro. With 14 solo albums in his belt, Alejandro plays with a full band at the Valley Bar. Get your tickets now!

February 18th – Slim Cessna's Auto Club at Valley Bar
A guaranteed fun time. Even after experiencing them live numerious times, they're are always darkly fresh and awesome. Country Gospel, Gothic Country, whatever it is that they do, you will be rewarded.
DARIO'S PICKS

February 6th – Joan Of Arc at Valley Bar
This band has been doing their thing since 1995! Though, maybe not a household name, I'd bet that a lot of people's favorite bands would bring up Joan of Arc if asked who some of their favorite bands are. They just recently put out a new album and it sounds as fresh and exciting as any of their earlier work. If you're a fan of anything mathy, angsty, fun and riffy, give them a listen! May I also suggest that you listen to them live.
February 23rd – Herbert Walker with Art Calkins, Kolezanka & Malta at The Trunk Space
I think I've finally figured out my New Year's resolution…if I must have one. Pay attention to the "little guys." It's a big ol' loud world, right now. It's easy to get drowned out and ignored. So, I'm going to make more of an effort to often tune in to the smaller voices in my community. When it comes to music, there's no greater outlet for this, than the Trunk Space. Even in their new location, they are still inviting and encouraging some surprisingly talented and unique voices. I was only familiar with a couple of the bands on this bill, but after some quick research and a few songs, my world of "local bands" has been broadened and enlightened. Herbert Walker is just the kind of songwriter and singer that I'm always looking for…and he's right in my own back yard!
JEFF'S PICKS
February 6th – Joan Of Arc at Valley Bar
I try to never miss an opportunity to witness Tim Kinsella performing is oddball art in Arizona – I've been a big fan of his writing and his many musical projects for some time now… and I'm looking forward to seeing the band perform material from the first new JOA album in five (six?) years.
February 19th – Surfer Blood with Pro Teens at Valley Bar
I haven't spent much time with the new Surfer Blood album yet, but these guys always put on a fun show, and they've got excellent local support on the bill!