STAFF PICKS
Lindsay – Jenny O, Sun's Signature, Hannah Georgas and Buck Meek
Dario – Buck Meek and Jaimie Branch
Kimber – Film School
Caleb – Sonic Youth
Zach – Buck Meek, Islands, Osees, and Jaimie Branch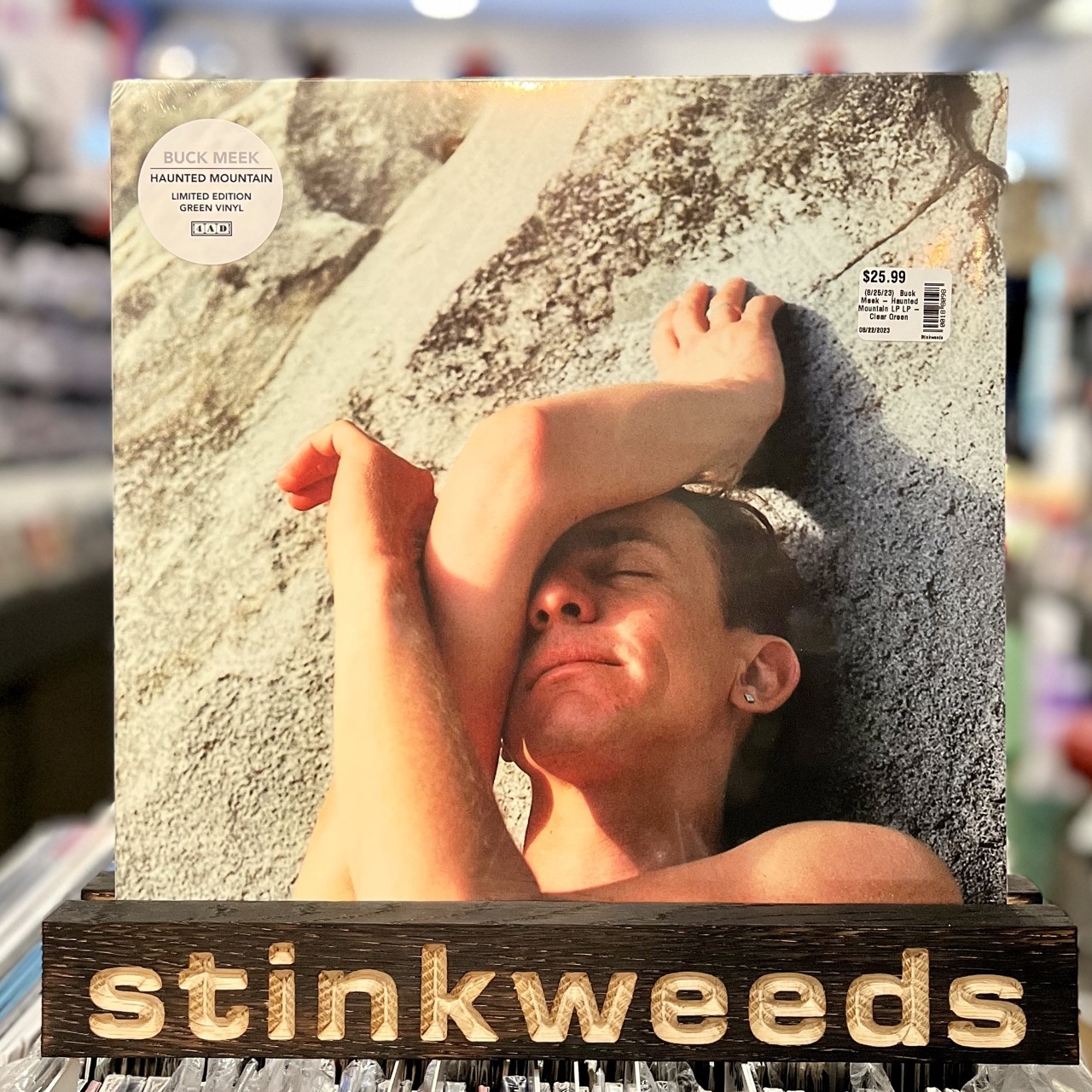 Buck Meek – Haunted Mountain CD/LP (4AD)
Available on black and colored vinyl. First purchases come with an autographed poster, while supplies last! For his latest solo album, Buck Meek, lead guitarist of Big Thief, went back to Texas with his band to record the eleven songs that make up Haunted Mountain over the course of two weeks at Sonic Ranch studio. Haunted Mountain is about love and… something other. Something bigger than love, a soulfulness, or a soul seeking fullness. In the songs, five co-written alongside longtime friend and musical hero Jolie Holland and one set to the words of Judee Sill's final journal entry, love often assumes a natural form, sometimes it becomes artificial, sometimes cosmic. It is a consciousness here, interacting with the lovers, watching them sometimes, becoming them sometimes. Yet romance is not the only form of love Haunted Mountain explores. The epic 'Lullabies' examines the inexhaustible connection between mother and son; a platonic bond appears in 'Where you're coming from'; and grief leads to communion with the dead in 'Lagrimas'. The songs were written in mountains; by cold springs in the Serra da Estrela of Portugal, on the submerged volcano of Milos in the Cyclades, Valle Onsernone in the Swiss Alps (where the cover photo was taken), and the Santa Monica range where Buck now calls home – all where his new love was born. "Love inhabits your environment, animates the inanimate, charging everything around you with a sense of meaning," Meek says. Haunted Mountain asks, "is love a form of magic?"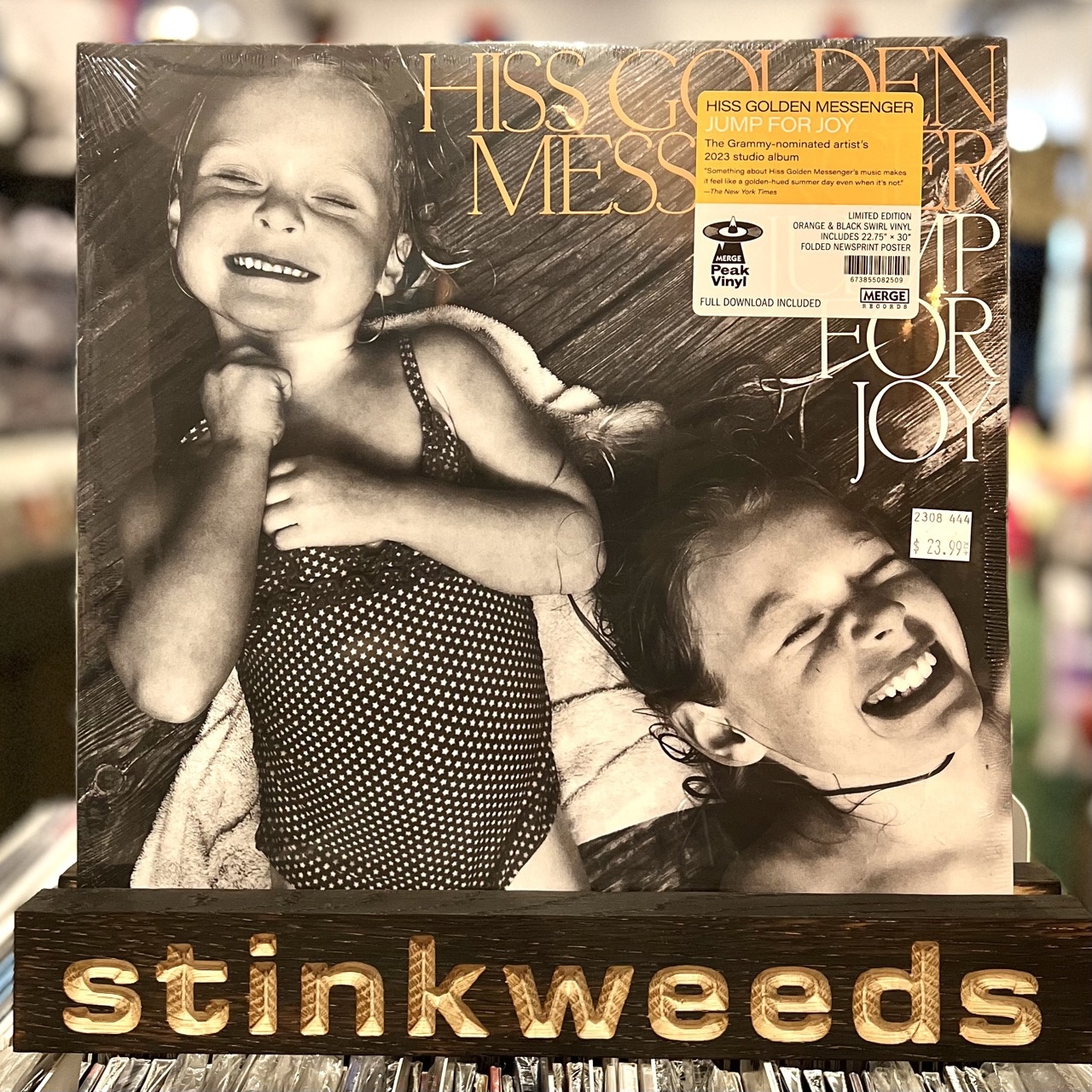 Hiss Golden Messenger – Jump For Joy CD/LP (Merge)
Available on black and colored vinyl. First purchases come with free art print, while supplies last.  The songs that make up Jump for Joy the sharpest and most autobiographical that MC Taylor has written under the Hiss Golden Messenger name read as a sort of epistolary, postcards between the present-day songwriter and his alias Michael Crow, a teenaged dreamer very much like Taylor himself, who trips his way through the 14 tunes that make up the record. Produced by MC Taylor and engineered by longtime Hiss Golden Messenger compatriot Scott Hirsch over two weeks in the late fall of 2022 at the fabled Sonic Ranch studio in Tornillo, TX, just a short walk from the Mexican border, Jump for Joy dances with joyful, spontaneous energy that feels like a fresh chapter in the Hiss Golden Messenger oeuvre. Taylor is accompanied throughout the album by his crack live band: guitarist Chris Boerner, bassist Alex Bingham, keyboardist Sam Fribush, and drummer Nick Falk, a collection of musicians that have helped make Hiss Golden Messenger's live performances legendary affairs.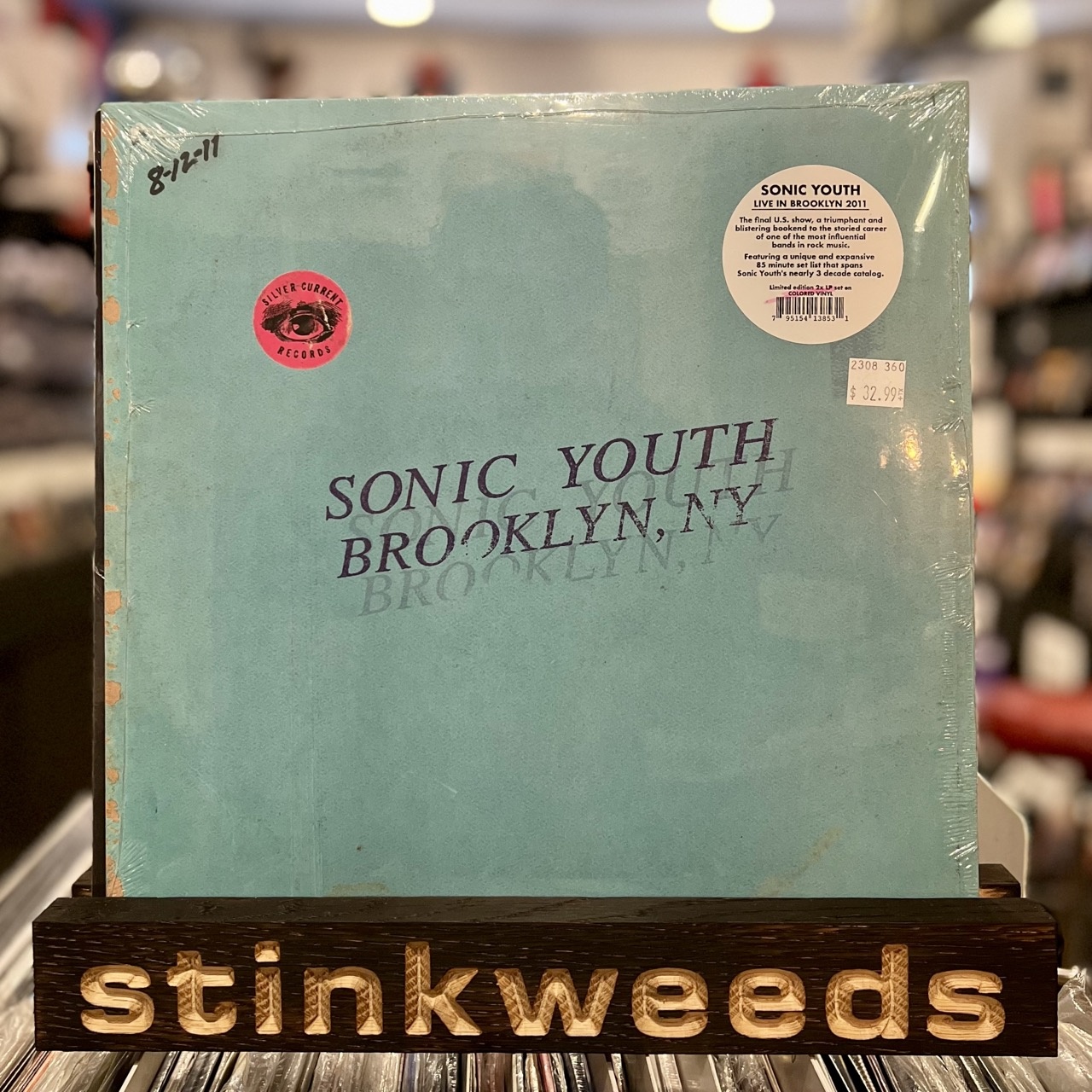 Sonic Youth – Brooklyn, NY 2xCD/LP (Silver Current)
The final US show, a triumphant and blistering bookend to the storied career of one of the most influential bands in rock music, featuring a unique and expansive eighty-five-minute set list that spans Sonic Youth's nearly three-decade catalog. [A limited-edition color vinyl pressing is available.]
Osees – Intercepted Message CD/LP (In The Red)
A pop record for tired times. Sugared with bits of shatterproof glass to put more crack in your strap. At long last, verse / chorus. A weathered thesaurus. This is Osees bookend sound.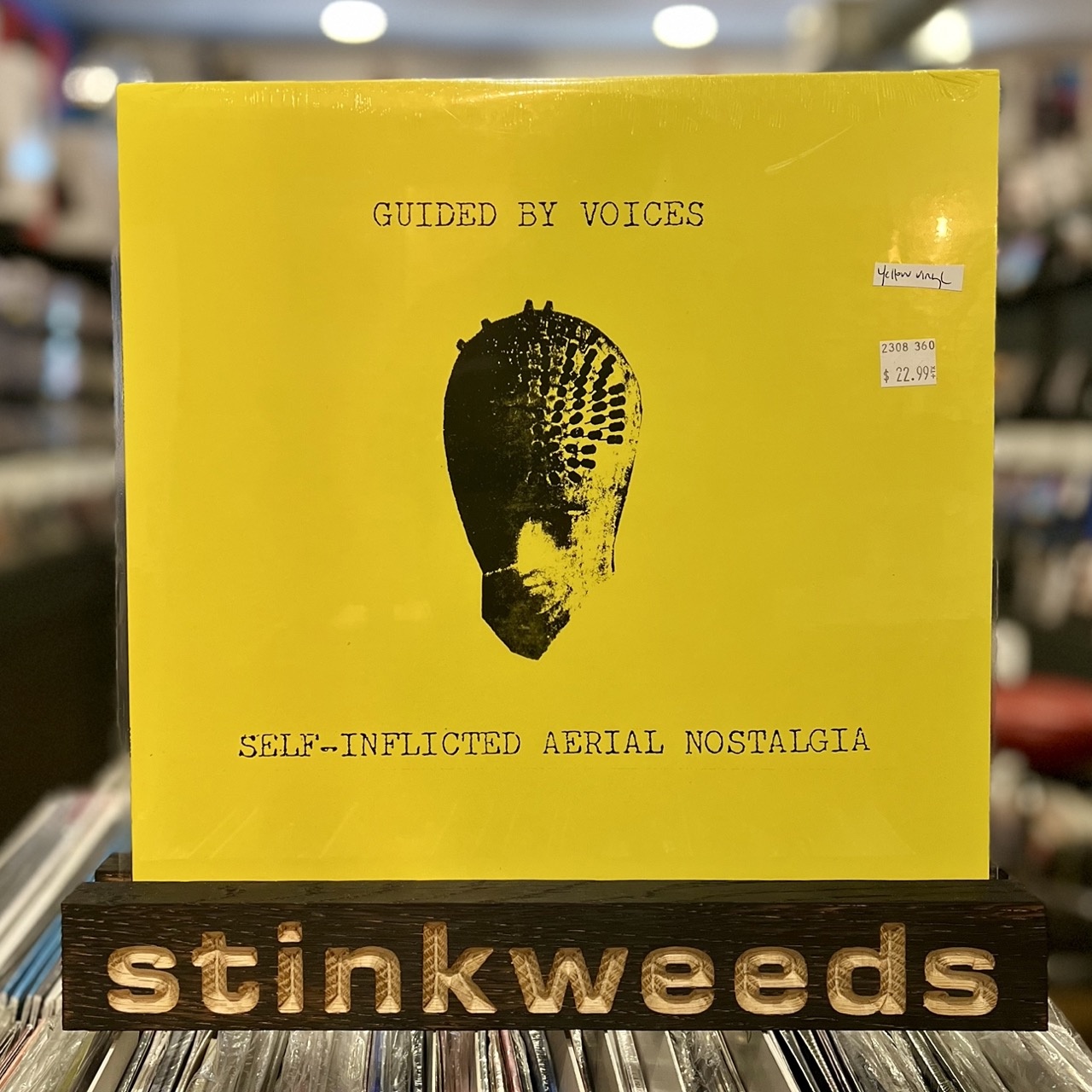 Guided By Voices – Self-Inflicted Aerial Nostalgia LP (Scat)
On limited clear yellow vinyl.  Self-Inflicted Aerial Nostalgia was Guided By Voices' third album, self-released by the band in 1988 in a pressing of 500. While both of the band's earlier albums exhibit strong songwriting and plenty of vision, it is here that the GBV sound really begins to coalesce. While Devil Between My Toes is rife with contrasts, variety, and dark psychedelia, and its follow up Sandbox is a cohesive '60s-influenced affair, Self-Inflicted Aerial Nostalgia marries the two approaches to outstanding effect.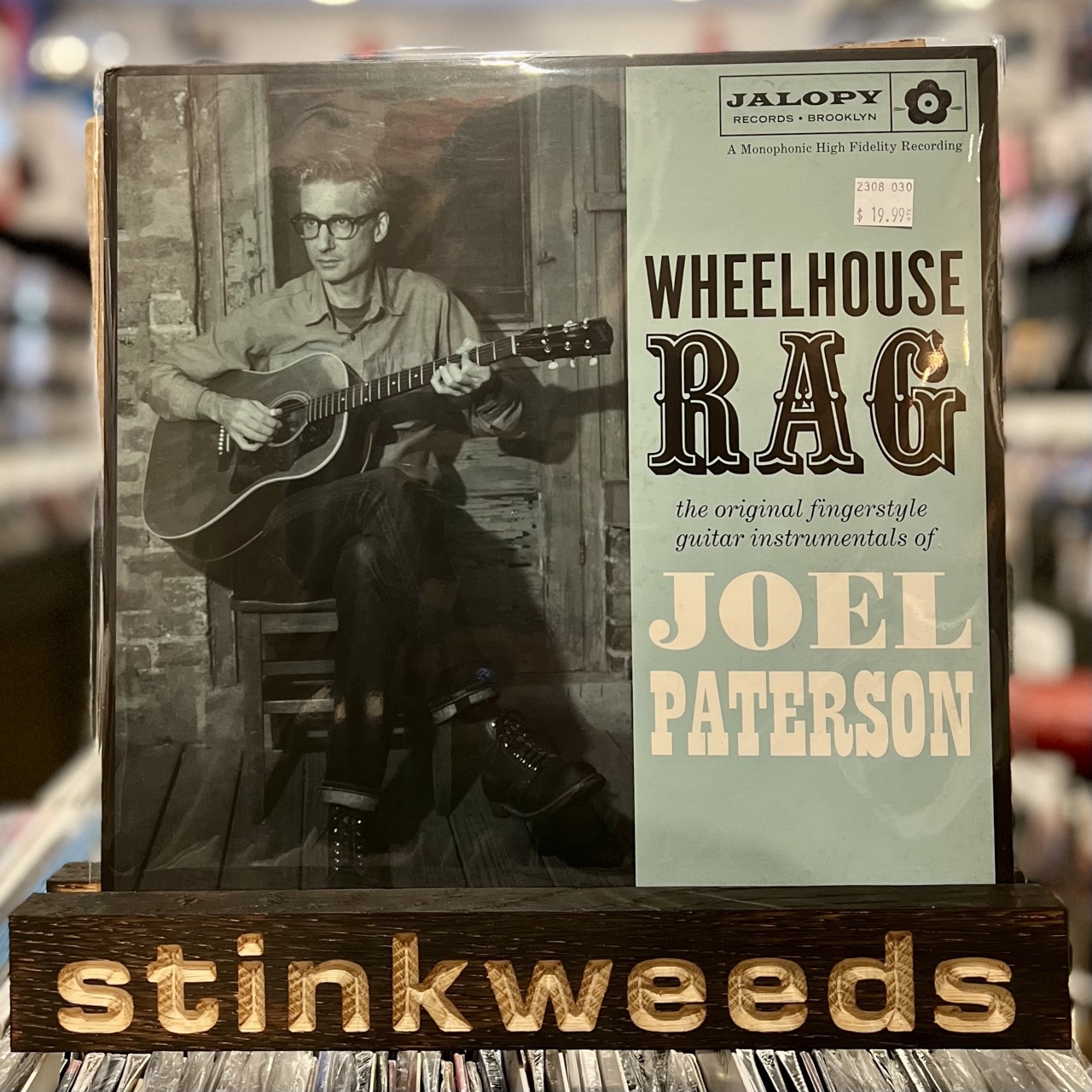 Joel Paterson – Wheelhouse Rag CD/LP (Jalopy Records)
Wheelhouse Rag is a 14-track collection of original rags and country blues on solo, finger picking acoustic guitar. Joel Paterson has been a mainstay of the Chicago roots music scene for over twenty years, playing with many bands and showcasing his unique blend of jazz, blues, rockabilly, country and western swing. Joel can be heard on the recordings of the Cactus Blossoms, JD McPherson, Kelly Hogan, Pokey LaFarge, and Deke Dickerson. The all-acoustic, 1920's-tinged Wheelhouse Rag may at first seem like a departure in genre for the guitarist—he is predominantly known for his instrumental multitrack recordings reminiscent of Les Paul and Chet Atkins— but Joel learned to play guitar by ear from the records of acoustic legends such as Blind Blake, Robert Johnson, Reverend Gary Davis, and Big Bill Broonzy.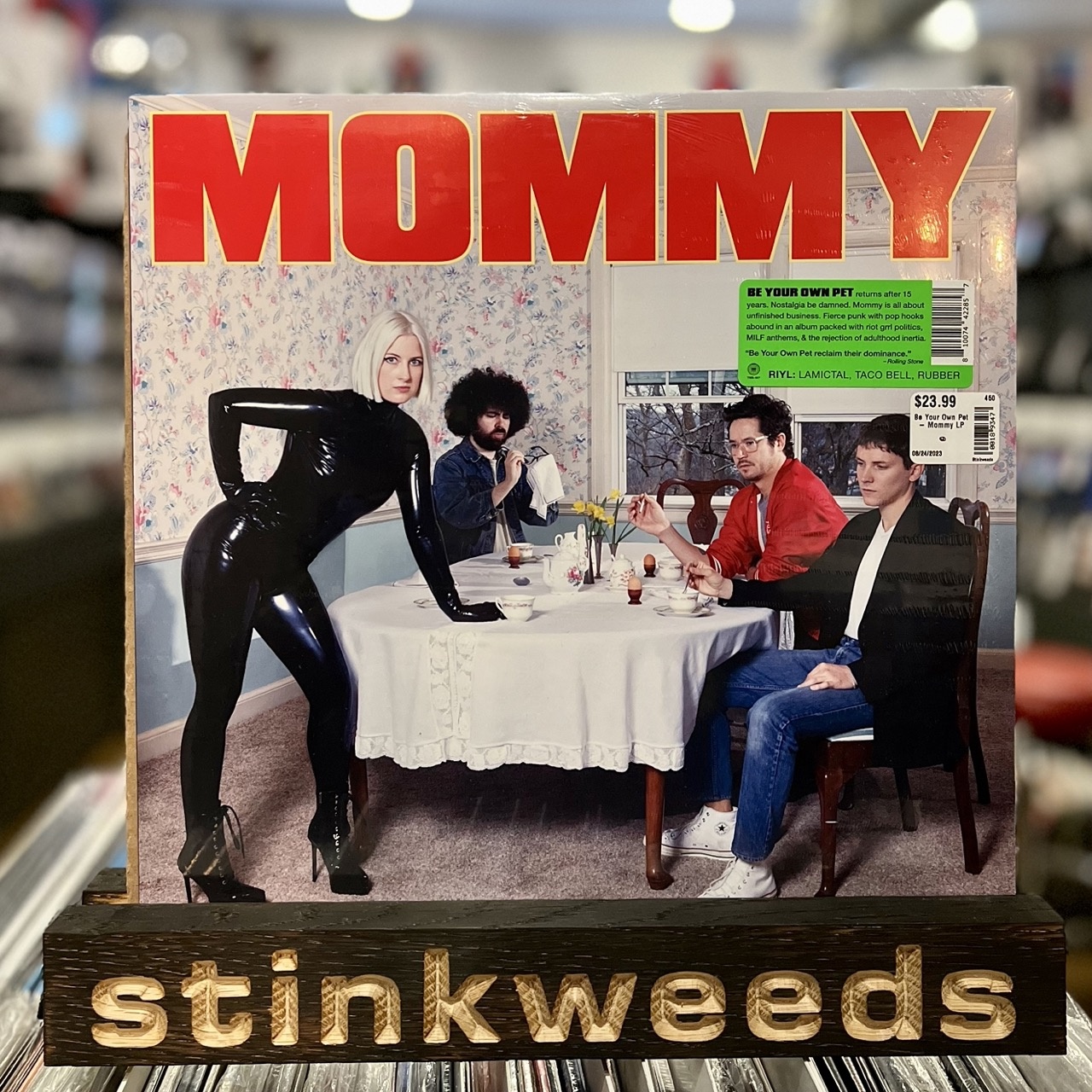 Be Your Own Pet – Mommy CD/LP (Third Man)
Nashville, Tennessee garage rock group Be Your Own Pet was signed as teenagers to the prestigious XL in the UK and Thurston Moore's Ecstatic Peace label in the US, with whom they released two widely acclaimed albums. They went on to tour with the likes of Arctic Monkeys, Sonic Youth, Le Tigre etc. and have been cited as influences for groups such as Paramore and Big Joanie. "The desire to kick against the constraints of buttoned-up, grown-up, conventional, cis-het, white, patriarchal society has served as potent fuel for generations of performers. Back in the mid-2000s, Be Your Own Pet's frenetically tuneful punk sneered at the trappings of adulthood with snottily on-the-nose wit." – NPR [An indie store exclusive green color vinyl pressing is available.]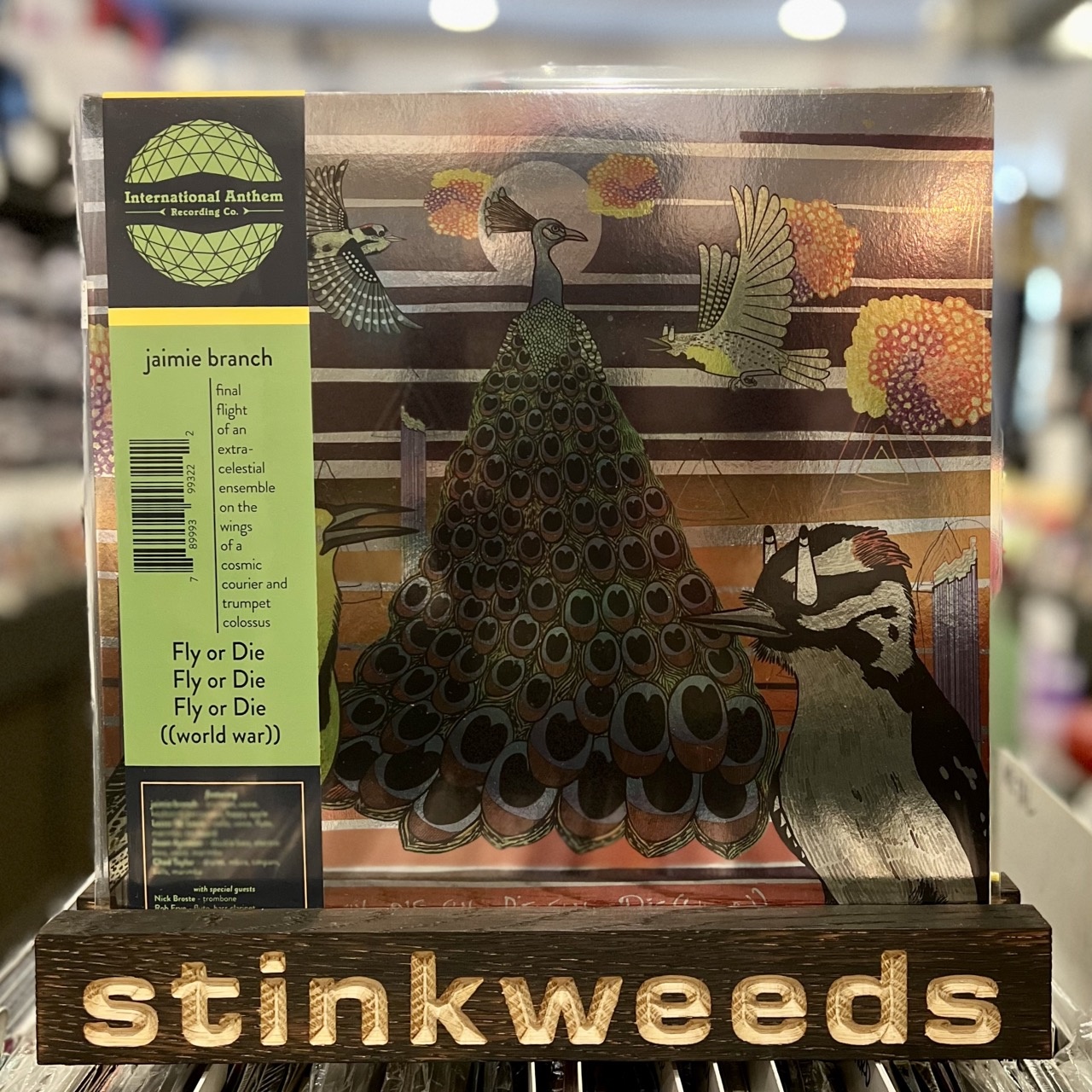 Jaimie Branch – Fly Or Die Fly Or Die Fly Or Die ((world war)) CD/LP (International Anthem Recording Co.)
In July of 2022, just one month before Jaimie Branch's death sent shockwaves around the world, the trumpet player and composer was in Chicago at International Anthem (IARC) studios putting finishing touches on an album. It was a suite of music she had composed and then recorded with her flagship ensemble, Fly or Die, over the course of a residency at the Bemis Center for Contemporary Arts in Omaha, Nebraska. In her wake, the album was near complete, with only mixing tweaks, final titles, and artwork to be fully realized. In the months following, her family (led by sister Kate Branch), her band (Jason Ajemian, Lester St. Louis, and Chad Taylor), and her collaborators at IARC (engineers Dave Vettraino and David Allen, comrades Alejandro Ayala and Scott McNiece) banded together to gather memories, texts, emails, photographs, artwork and fragments belonging to Jaimie to light the path forward. The goal was always to do what Jaimie would have done. [An indie store exclusive vinyl pressing is available.]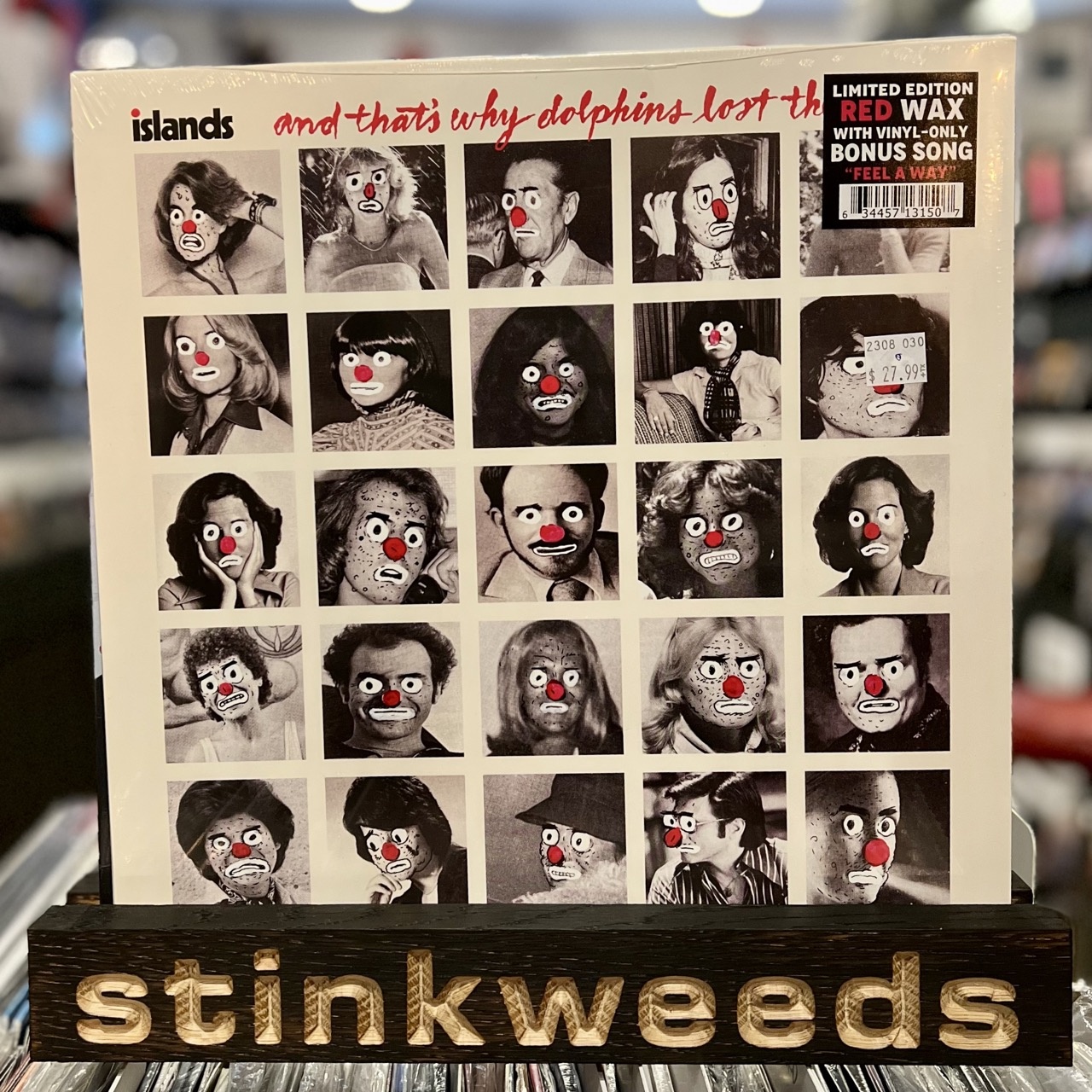 Islands – And That's Why Dolphins Lost Their Legs CD//LP (Elf)
If Islands' last record, (2021's Islomania) was a Saturday Night Fever dream, then the follow up – 2023's And That's Why Dolphins Lost Their Legs – is the Sunday Morning comedown. Taking a giant leap forward, replete with addictive hooks at every turn, Dolphins (the ninth record in the catalogue), stands out as the strongest and most articulate Islands record yet. Nick Thorburn and crew manage to tap into both the pain and the joy of living, (sometimes within the very same breath), while musically stripping things down to their simplest element: a bouncing bassline, a snappy kick and snare, or a persistent, hooky guitar line. Though Dolphins is arguably their biggest musical departure (which is saying something, coming from a band that has constantly reinvented their sound from album to album), the DNA of Thorburn's first band The Unicorns can clearly be heard throughout. [A limited-edition red color vinyl pressing is available.]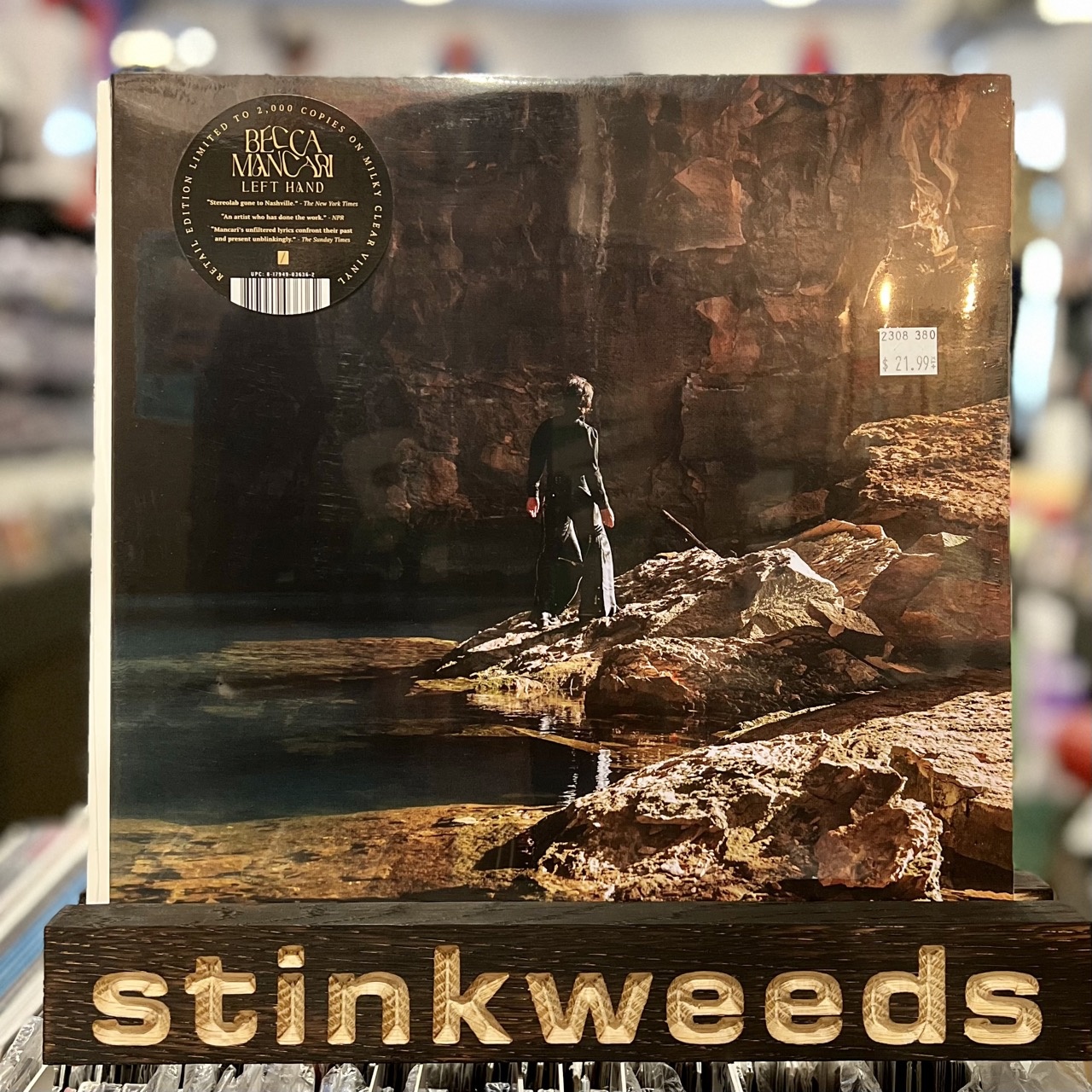 Becca Mancari – Left Hand CD/LP (Captured Tracks)
Since moving to Nashville to start their music career in 2012, Becca Mancari has been lauded for their dexterous songwriting and prodigious guitar playing. Their sophomore album The Greatest Part, released in 2020, was an indie rock opus that garnered acclaim from The New York Times, NPR, and more. After its release, however, Mancari was in despair. An illness in their family, coupled with a realization that their alcohol dependency had become untenable, led Mancari to begin the hard work of taking ownership of their existence by mending broken relationships and investing in their mental health. "I didn't realize it then, but looking back, I was a passenger in my own life," Mancari says. The transformative period of self-reckoning was the catalyst that ultimately steered Mancari to write and produce their triumphant new album, Left Hand. While Left Hand came out of a dark period in Mancari's life, the album is anything but. Wide-open and welcoming, the music beckons all listeners, encouraging community among strangers. [A limited-edition milky clear vinyl pressing is available.]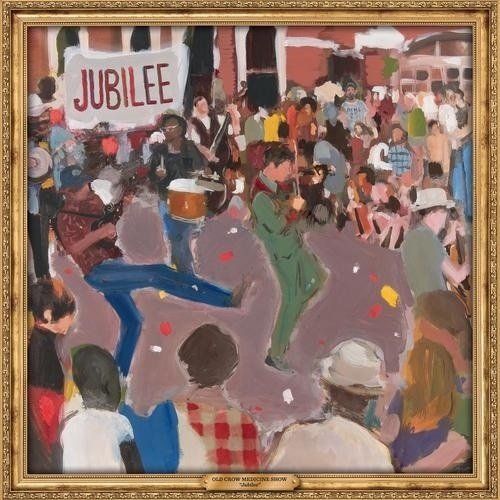 Old Crow Medicine Show – Jubilee CD/LP (ATO)
As multiple Grammy-winners, Old Crow Medicine Show celebrates their 25th anniversary. Their new album, Jubilee, finds the band producing alongside Matt Ross-Spang (Jason Isbell, St. Paul & The Broken Bones). The record features a return cameo from OCMS co-founder Willie Watson as well as appearances from legend Mavis Staples and rising star Sierra Ferrell. The result encompasses everything from jug-band tunes to Irish folk songs to exultant gospel jams.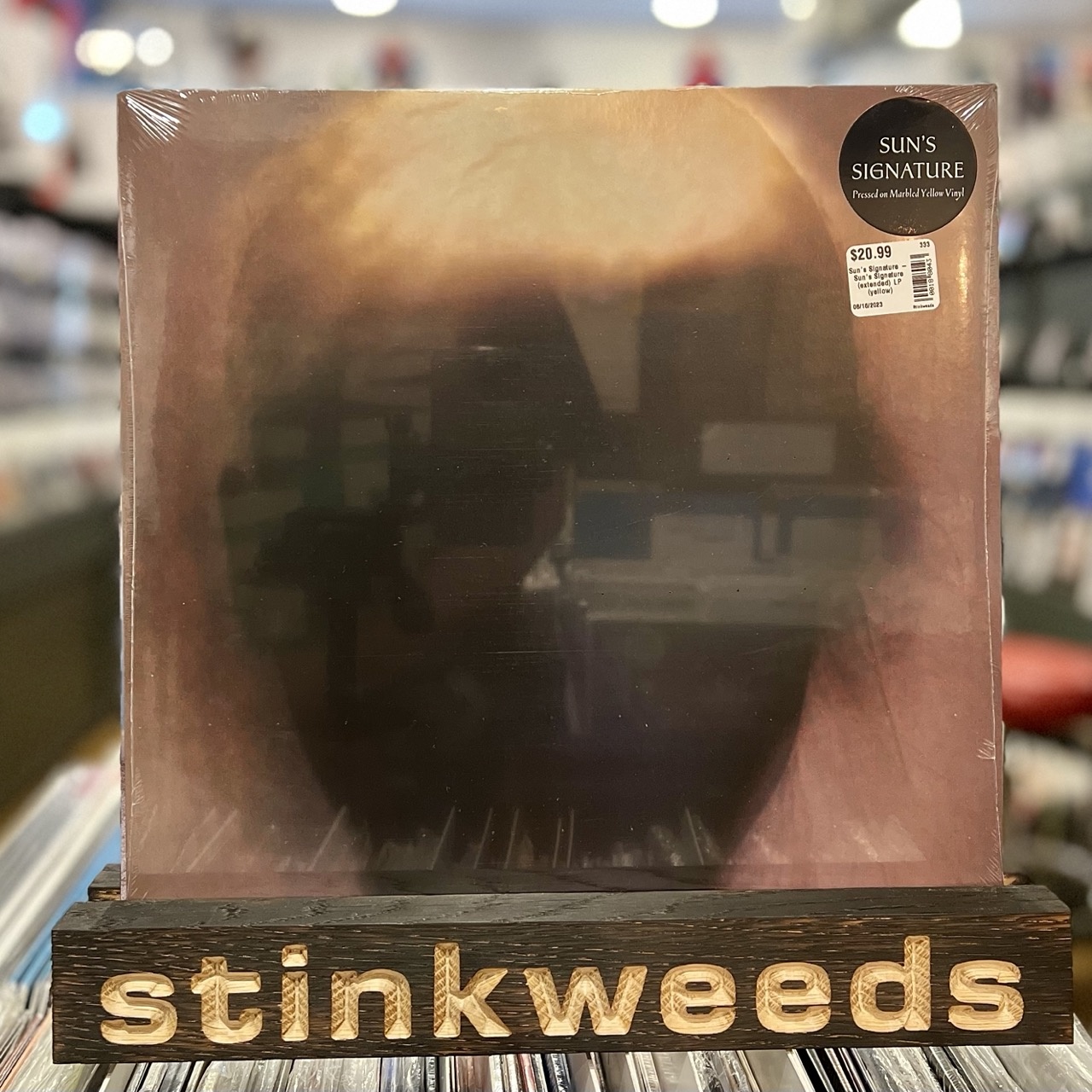 Sun's Signature – Sun's Signature CD/LP (Partisan)
Sun's Signature is the current project of vocalist Elizabeth Fraser and percussionist Damon Reece. Their stunning, self-titled debut EP was originally released as a Record Store Day exclusive in 2022. Fraser and Reece's early careers in some of the world's most heralded musical groups are well documented. Elizabeth, the unforgettable voice of Cocteau Twins and This Mortal Coil's "Song To The Siren," is also internationally recognized for her vocal contributions to Massive Attack's trail-blazing Mezzanine LP – most notably their biggest hit, "Teardrop". Damon, the long-time drummer with political art-rock giants Massive Attack, also spent the '90s as a member of Spiritualized and Echo and the Bunnymen. He has also recorded and performed with Baxter Dury, Goldfrapp, The Flies, and Butch Vig's 5 Billion In Diamonds and many more. The songs on Sun's Signature have been ruminating in the background of Fraser and Reece's lives in some form for 20+ years, ever since Cocteau Twins broke up in 1997. It marks the first artistic collaboration between these life and musical partners that isn't a film score or soundtrack. [A limited-edition yellow color vinyl pressing is available.]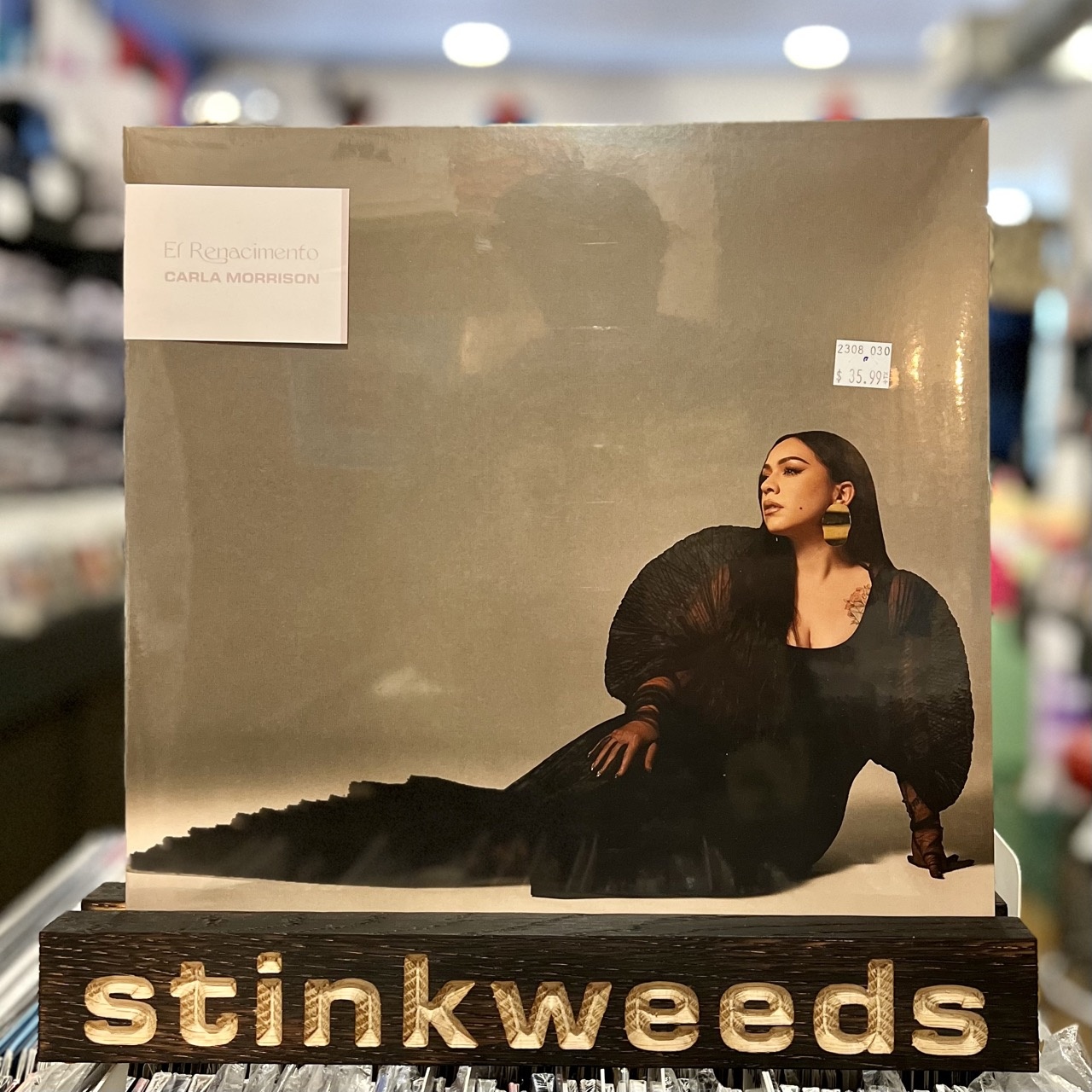 Carla Morrison – El Renacimento CD/LP (Cosmica Artists)
For years she had been singing love songs dedicated to others. Her new album, El Renacimiento (The Rebirth) is also about love, but these new songs are love letters to herself. "It was so nice because I was focusing on myself. I would always focus on others. As humans we tend to do that. That's why we feel very lost," she says. "Writing for me felt like giving myself a really nice hug. It's been both spiritual and nurturing."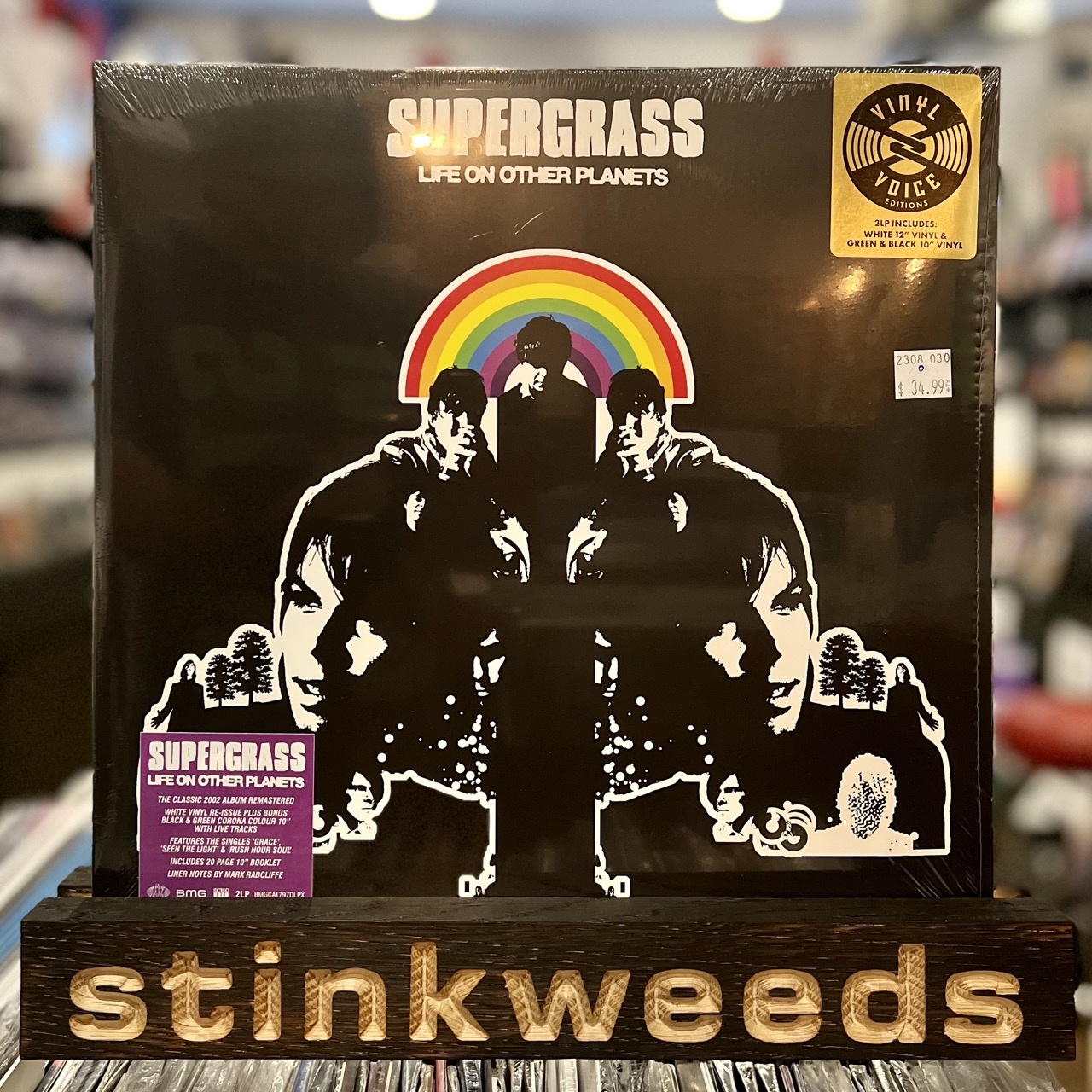 Supergrass – Life On Other Planets [Reissue/2002] 3xCD/LP/2xLP+10" (BMG)
Life On Other Planets is the fourth album by English alternative rock band Supergrass, originally released in 2002. It is the first album that includes Rob Coombes as an official member of the band. This expanded reissue (the triple CD version includes the bonus discs Extraterrestrials and Heliocentric Demo, while the limited-edition color vinyl pressing features reversed cover art and a bonus eight-track 10".]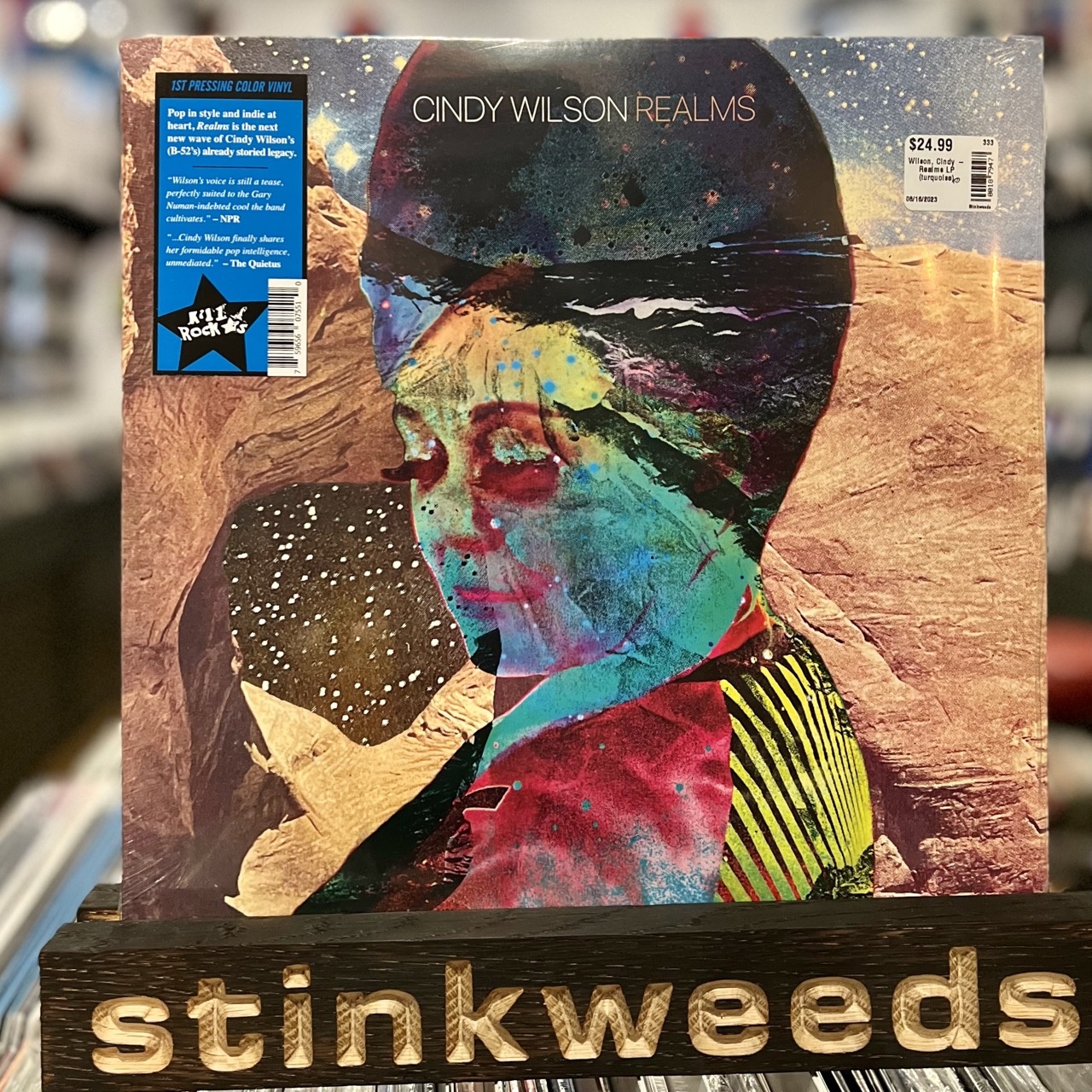 Cindy Wilson – Realms CD/LP (Kill Rock Stars)
Cindy Wilson has always been on the forefront of music's cutting-edge: As a founding member of The B-52's, she was a pioneer of the new wave sound that redefined music in the 1970s and '80s. Cindy is known for her distinctly melodic voice and her remarkable ability to deliver powerful emotions in her music. She has made a fresh name for herself that extends beyond her band's legacy, establishing herself as a singular force in her own right. Nowhere is this more readily apparent than on Realms, Wilson's spirited sophomore studio album and her most ambitious effort to date. Pop in style and indie at heart, Realms is the next new wave of Wilson's already storied legacy. [A limited-edition turquoise color vinyl pressing is available.]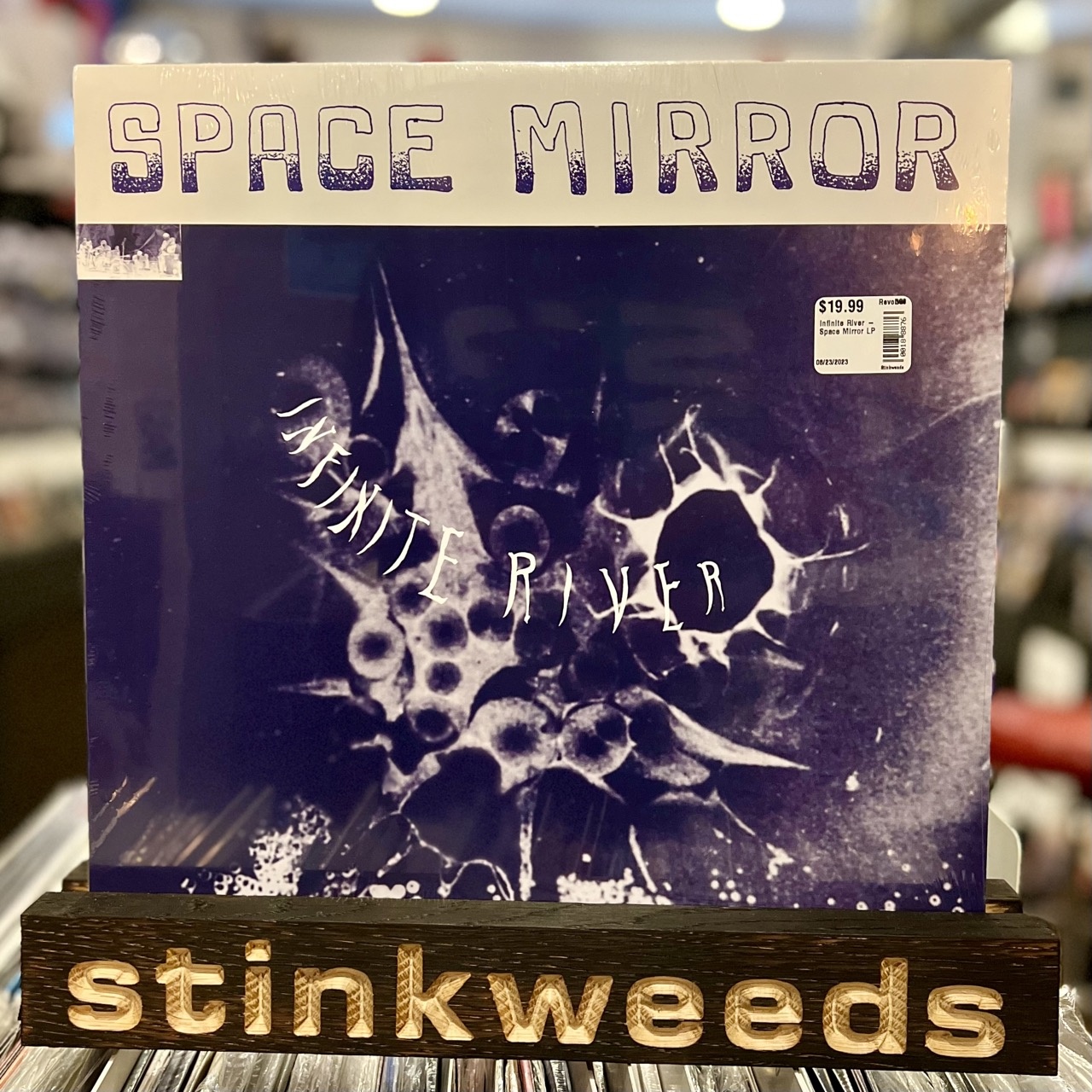 Infinite River – Space Mirror LP (Birdman)
Infinite River is comprised of four badasses of Michigan underground sound: Gretchen Gonzales (Universal Indians, Slumber Party, Terror At The Opera), Warren Defever (His Name Is Alive, ESP Beetles), Joey Mazzola (Detroit Cobras, Sponge, Sugarcoats), and special guest Steve Nistor (Sparks, Ural Thomas, Seedsmen To The World).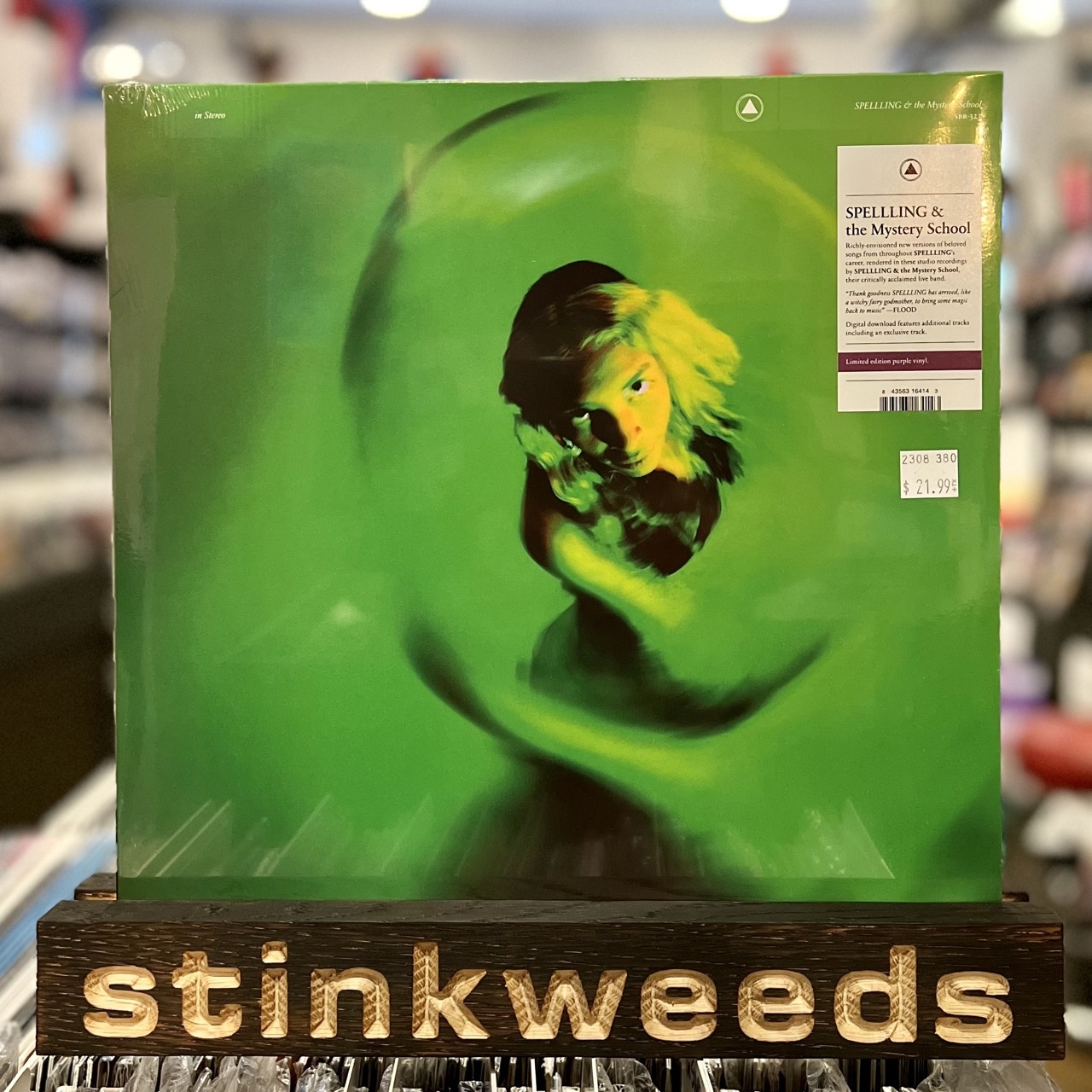 Spellling – Spellling & The Mystery School CD/LP (Sacred Bones)
Spellling, the moniker of the Bay Area experimental pop mastermind Chrystia Cabral, returns with Spellling & The Mystery School, a collection of richly envisioned new versions of songs from throughout her critically acclaimed discography. [A purple vinyl colorway is available.]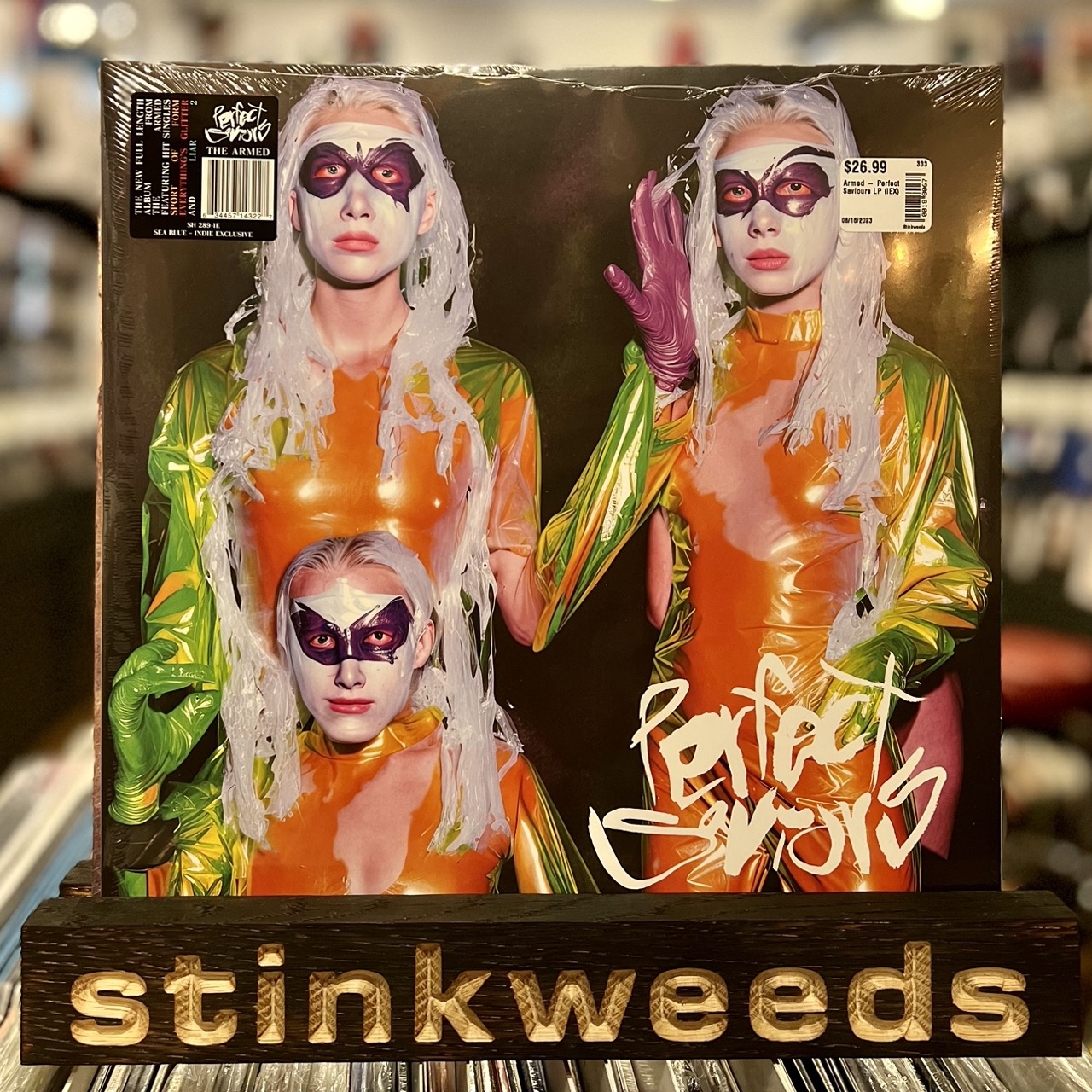 The Armed – Perfect Saviors CD/LP+MP3 (Sargent House)
The Armed return with their new album Perfect Saviors, the first new music since the 2021 breakout release Ultrapop. Providing a full accounting of album contributors for the first time, Perfect Saviors was produced by the band's Tony Wolski along with Ben Chisholm and Troy Van Leeuwen, with contributions from Julien Baker, Sarah Tudzin, Mark Guiliana, Justin Meldal-Johnsen, Eric Avery, Stephen Perkins, Josh Klinghoffer, and many more. The album was mixed by Alan Moulder. [A limited-edition blue color vinyl pressing is available.]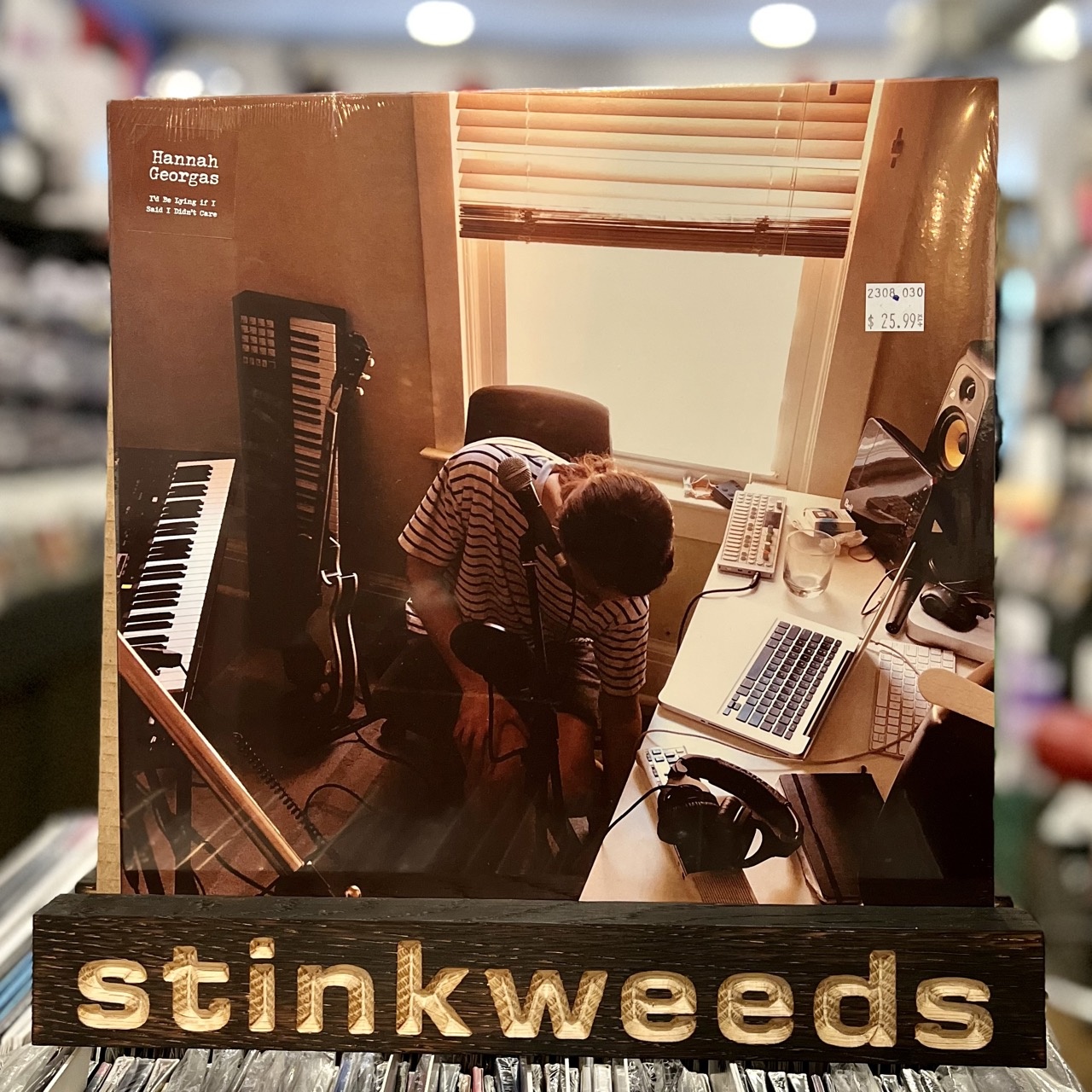 Hannah Georgas – I'd Be Lying If I Said I Didn't Care CD/LP (Real Kind)
Locked down in a small flat in downtown Toronto and perpetually grounded, Georgas decided to uproot her life in the city to a carriage house in the countryside, three hours east. Despite her pride in what she had created with The National's Aaron Desner, her faith in music in this new, unforgiving reality had started to falter. She realized in this moment that the one thing she could lean into was her own talent and work-ethic, after all her greatest ambition had always been to self-produce an album, and this was the moment. [A limited-edition opaque light green color vinyl pressing is available.]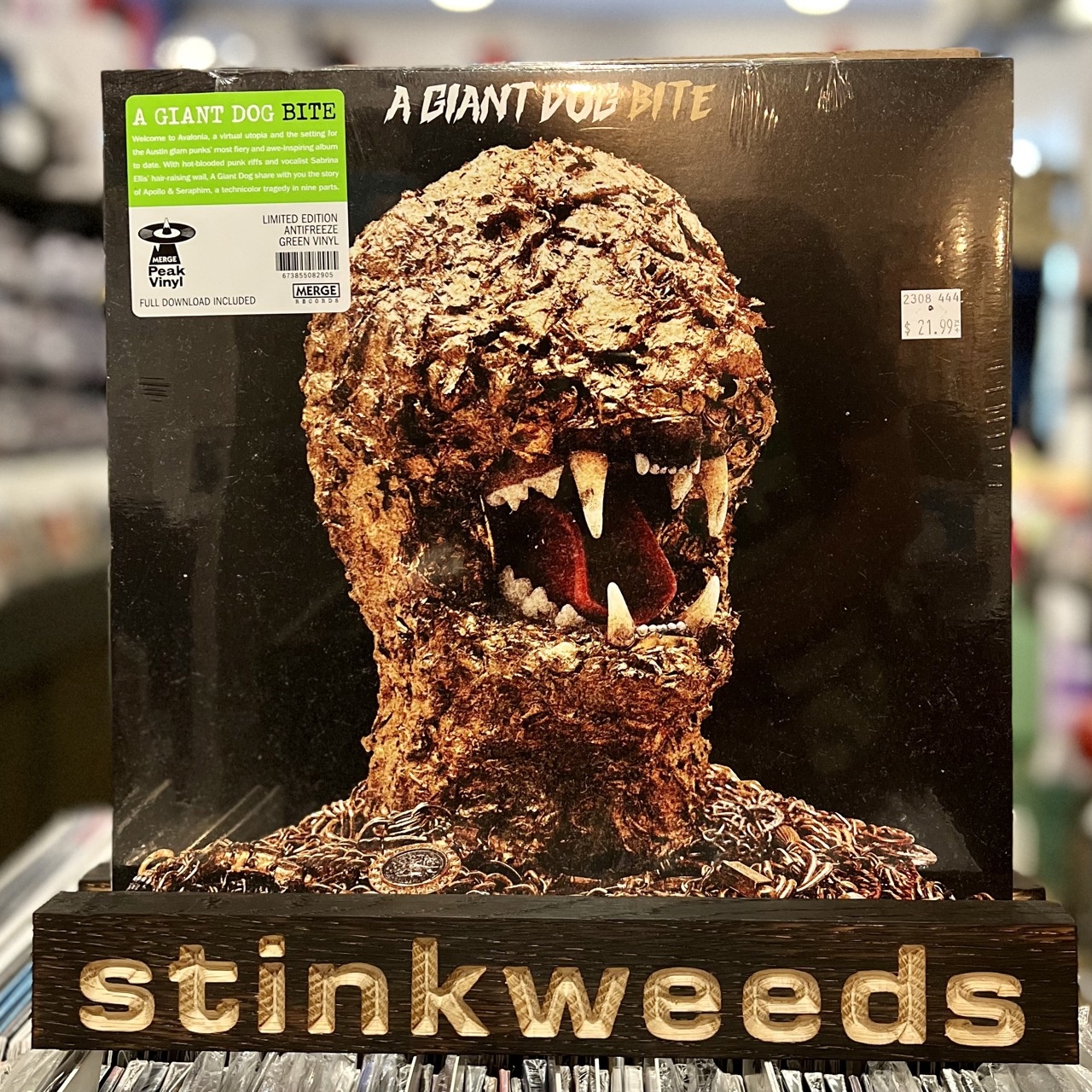 A Giant Dog – Bite CD/LP+MP3 (Merge)
Bite is a concept album, concerning characters who find themselves moving in and out of a virtual reality called Avalonia. A Giant Dog's first album of original songs since 2017's Toy, Bite finds the band at their peak as musicians, challenging themselves with more complex arrangements and subject matter that forced them out of their heads and into those of the characters who occupy this supposed paradise. Themes of addiction, gender fluidity, living ethically in a capitalist society, physical autonomy, avarice, grief, and consent bubble beneath the promised happiness of Avalonia. The songs on Bite are full of bombast, at turns calling to mind the spacefaring operatic rock of Electric Light Orchestra and the high drama of an Ennio Morricone film score. [An indie store exclusive green vinyl colorway is available.]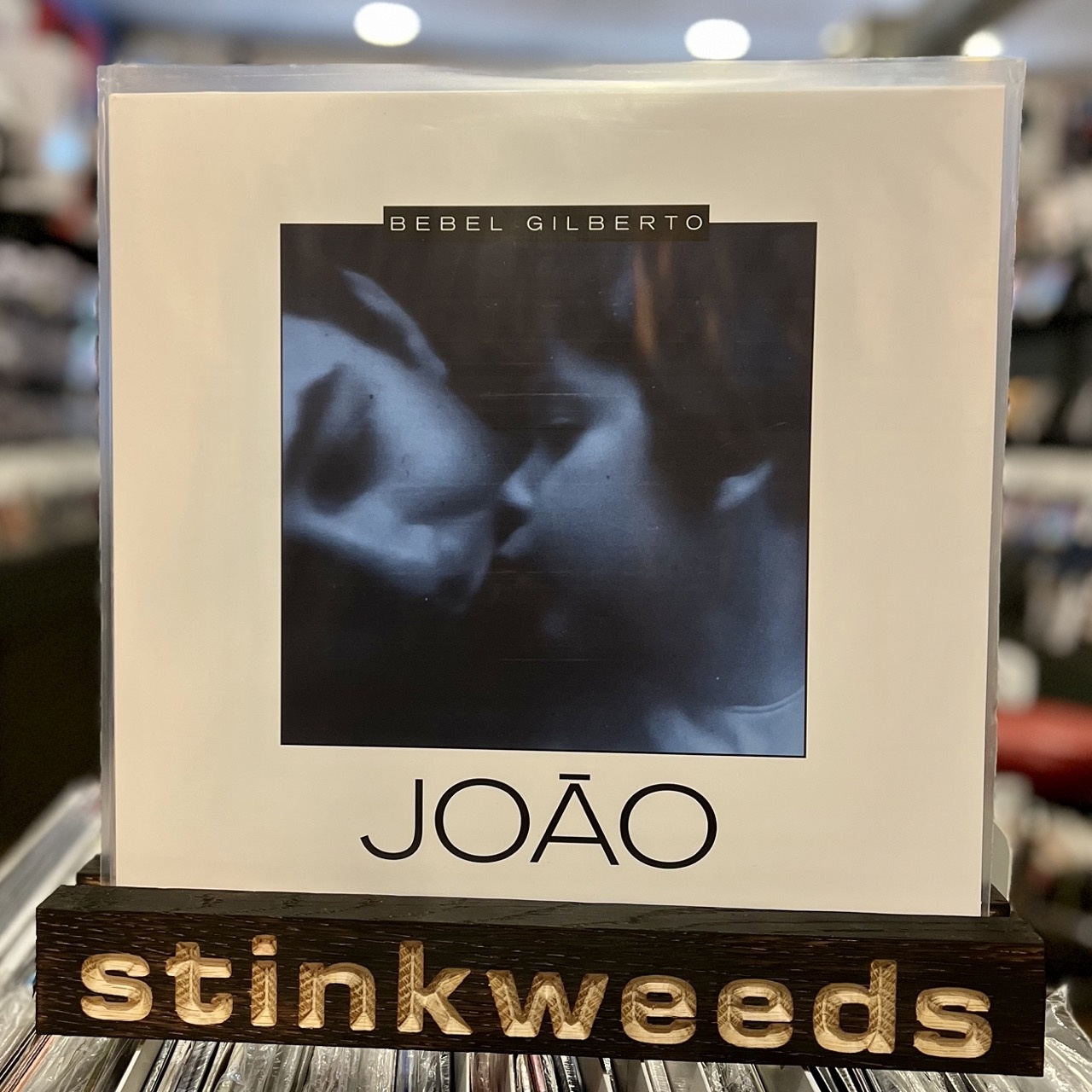 Bebel Gilberto – João CD/LP (PIAS America)
Bebel Gilberto's João is a collection of songs made famous by her father João Gilberto, widely regarded as the "father of Bossa Nova music. João Gilberto passed away in 2019 after a 70-year career in music. Bebel began singing with him as a small child and the songs she sings on this new album have been with her all her life. Says Bebel, "João is a love letter to my father. Since my first album I've never really covered any of my dad's music. Now it's time to present to the public the songs from João Gilberto that have influenced me since I was born – and even before".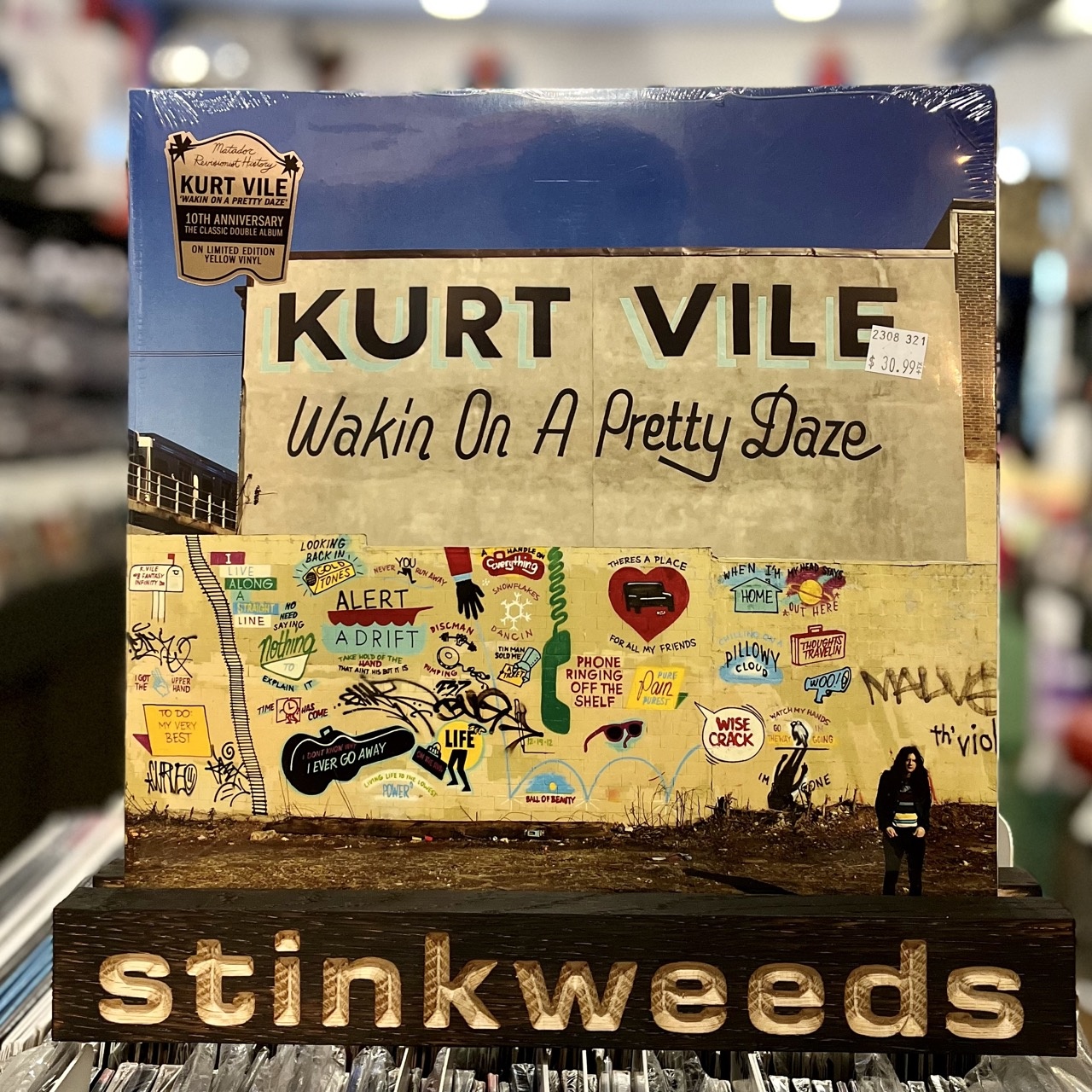 Kurt Vile – Wakin On A Pretty Daze [Reissue/2013] 2xLP (Matador)
Opaque yellow color vinyl pressing. Wakin On A Pretty Daze is a timeless record that would have sounded great 30 years ago, sounds great today, and will still sound great in another 30 years' from now. Beautifully produced by John Agnello, the record is filled with hazy, swooning guitar lines and dreamy, beatific, and occasionally sardonic vocals.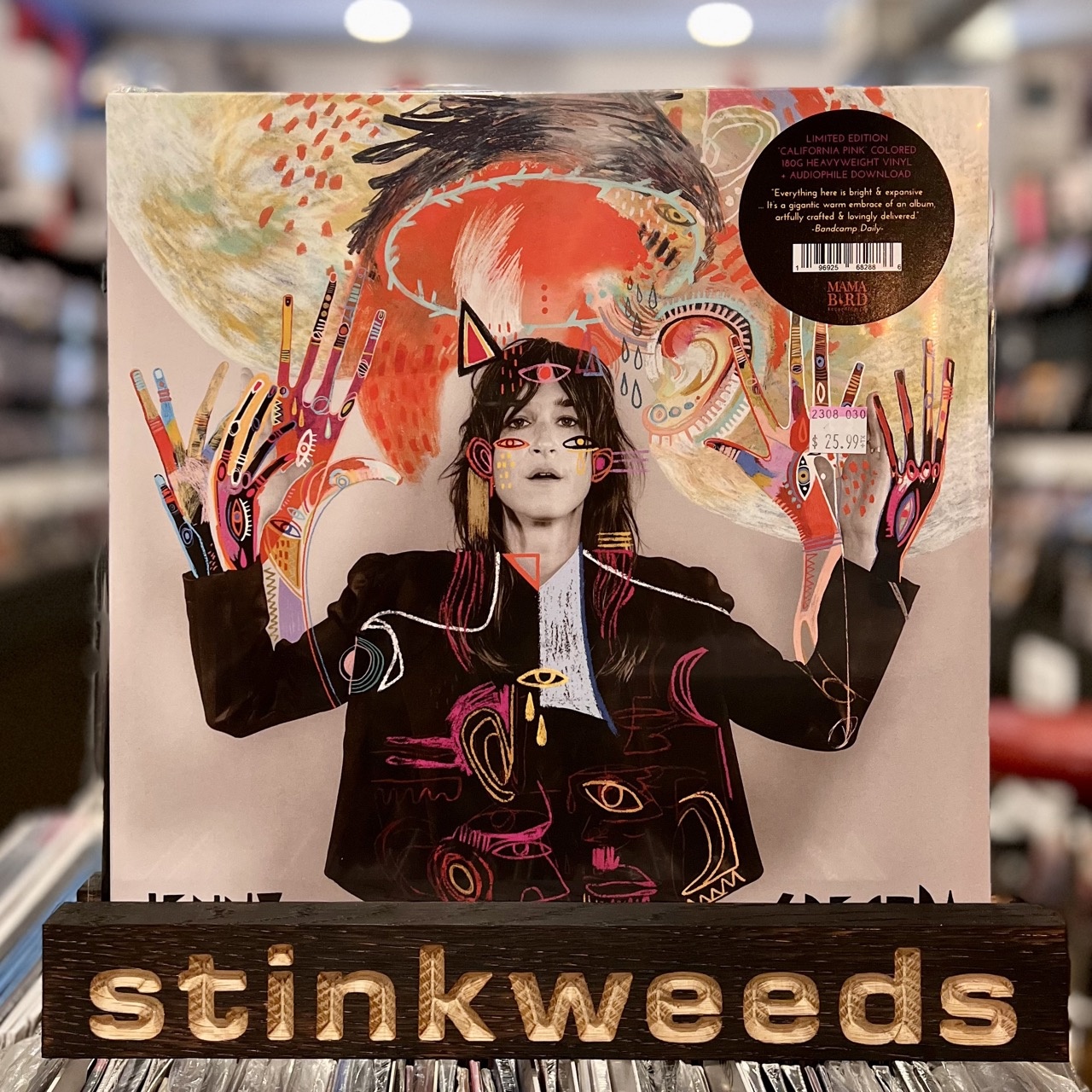 Jenny O. – Spectra CD/LP (Mama Bird)
"Spectra refers to the many ways we identify. It references our multitudes, the ways we identify and experience life, as a nebula. Nuance, variation, not one thing or another, but somewhere between, unfixed, in all directions. Spectra explores connectivity and contains overt expressions of love for others, oneself, and nature. It is my favorite record I have made and my most joyful." -Jenny [An indie store exclusive pink vinyl colorway is available.]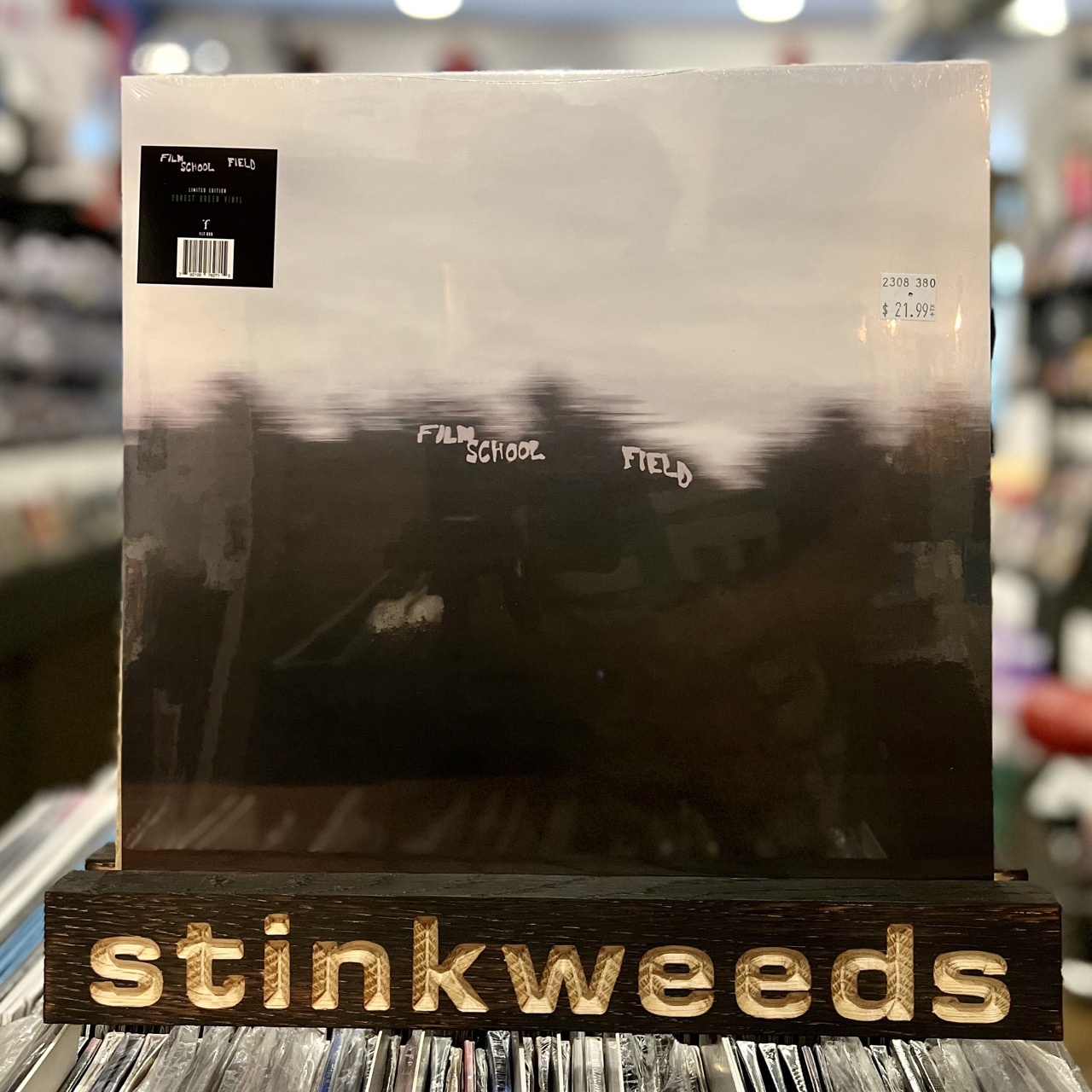 Film School – Field LP (Felte)
Forest green LP. After two decades and a handful of line-up changes, Film School's extensive discography presents a dynamically textural, lush psychedelic rock that has featured guest appearances by members of Pavement, My Bloody Valentine, and Snow Patrol, among others. 2021's LP We Weren't Here was hailed for its dense instrumental blanket, where unrelenting hi-hats and heavy kicks exist alongside dreamy drone guitar. This propulsive nature permeates Field, as members Bertens, Noël Brydebell (vocals), Nyles Lannon (guitar), Jason Ruck (synths), Justin LaBo (bass), and Adam Wade (drums) produce a kaleidoscopic sonic landscape.
R.E.M. – Accelerate [Reissue/2008] LP (Craft Recordings)
Originally released in 2008, Accelerate was intended as a departure from R.E.M.'s previous album, Around The Sun, and was lauded for the aggressive, purposeful sound of the songs. The album was described by Rolling Stone as "one of the best records R.E.M. has ever made."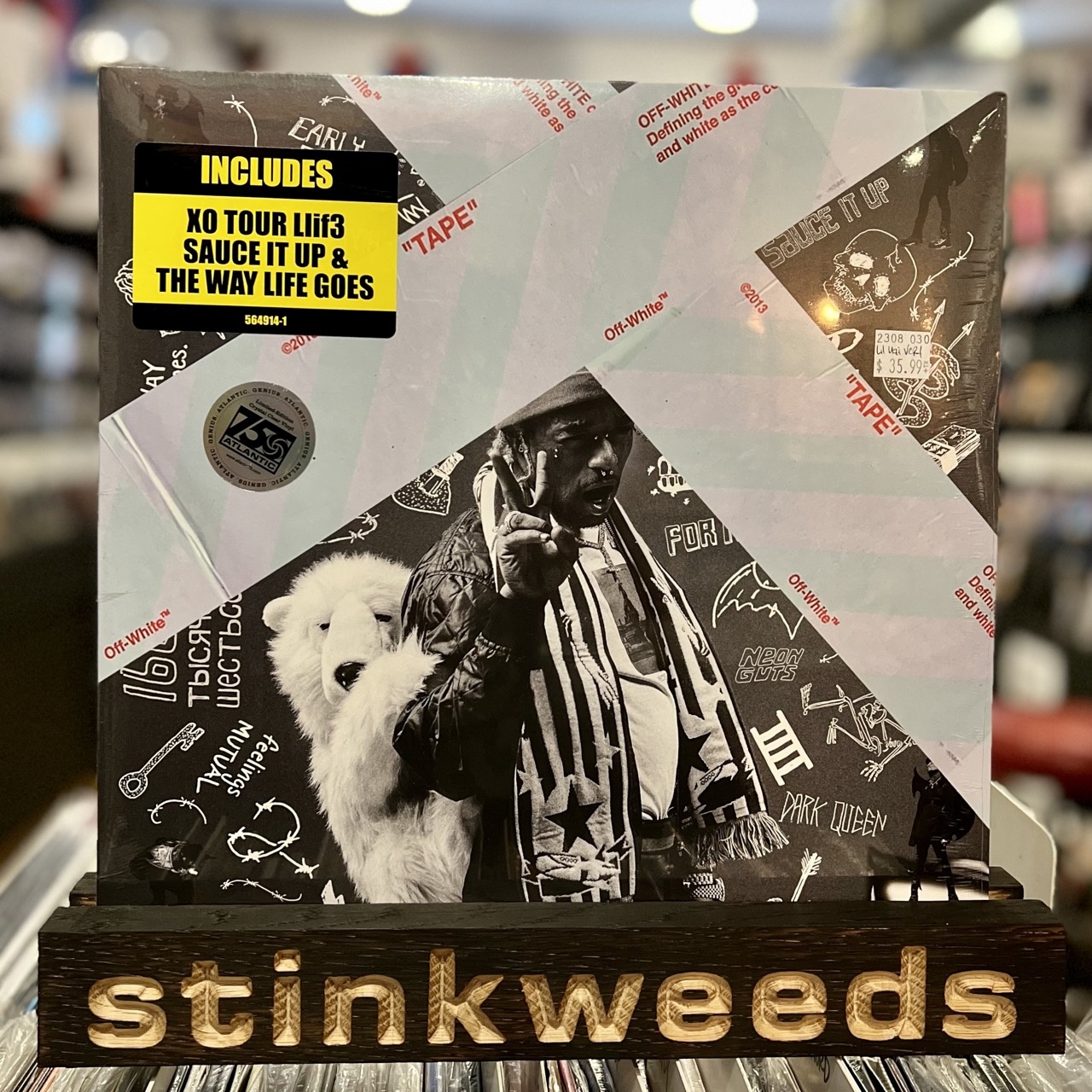 Lil Uzi Vert – Luv Is Rage 2 [Reissue/2017] 2xLP (Atlantic)
The Philadelphia rapper flaunts a vision and fashion sense just as loud as their "futuristic trap" sound and dynamic voice. They don't simply stand out in a crowd; they draw everyone right to them. "I take modern rap and put more musical influence to it under the trap," they leave off. "I want to show people the future and what's possible with the sound. This is who I am. This is my world."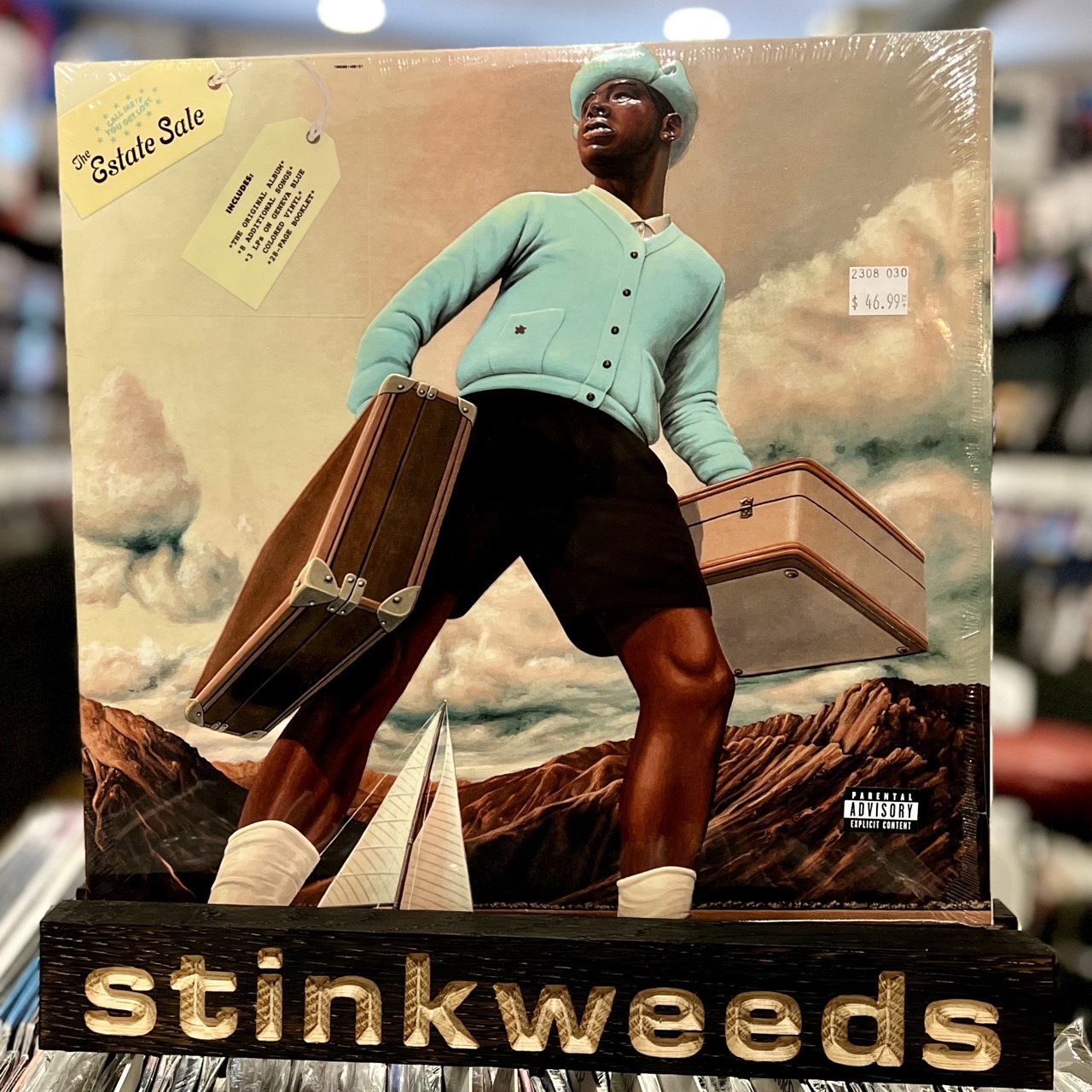 Tyler, The Creator – Call Me If You Get Lost 3xLP (Columbia)
Deluxe triple-LP blue colorway. Call Me If You Get Lost is Tyler's sixth studio album and includes additional guest appearances from 42 Dugg, Lil Wayne, Domo Genesis, Brent Faiyaz, Lil Uzi Vert, Pharrell Williams, Teezo Touchdown, Fana Hues, and Daisy World.
Johnny Thunders – Finally Alone (The Sticks and Stones Tapes) LP (Cleopatra)
Limited edition vinyl pressing of this ultra rare demo collection from NY Dolls guitarist Johnny Thunders made just prior to his passing in 1991.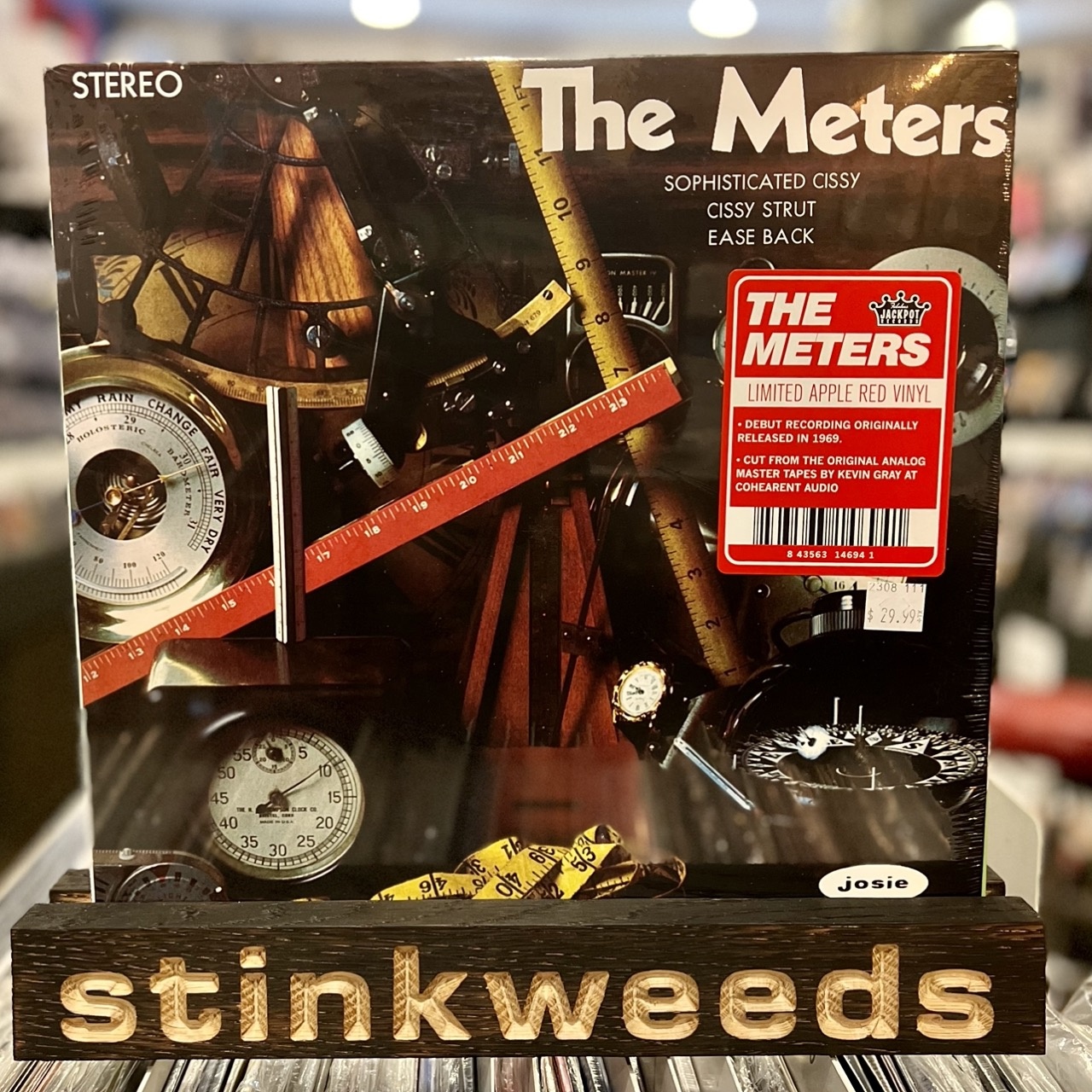 The Meters – The Meters LP [Reissue/1969] (Jackpot)
Debut 1969 Album by New Orleans Funk Legends: The Meters. Sourced From the Original 1969 Analog Master Tapes. Cut by Kevin Gray of Cohearent Audio. Features the hit song "Cissy Strut".   Limited Red Apple Vinyl LP.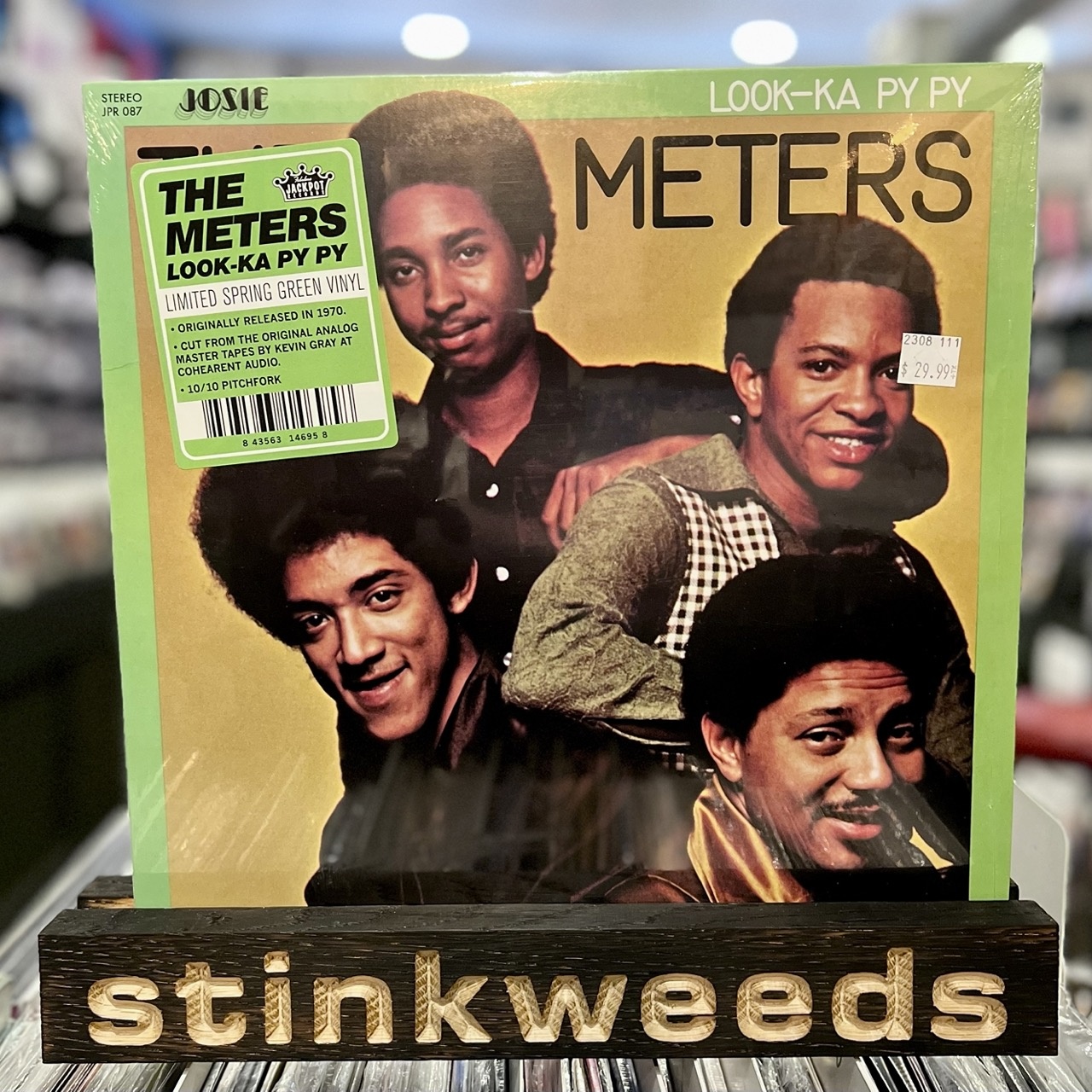 The Meters – Look-Ka Py Py LP [Reissue/1970] (Jackpot)
1970 Seminal 2nd Album by The Meters. Featuring the hit track: "Look-Ka Py Py"  Pitchfork: "10/10"  Sourced From the Original 1970 Analog Master Tapes.  Cut by Kevin Gray of Cohearent Audio.  Limited Spring Green Vinyl LP.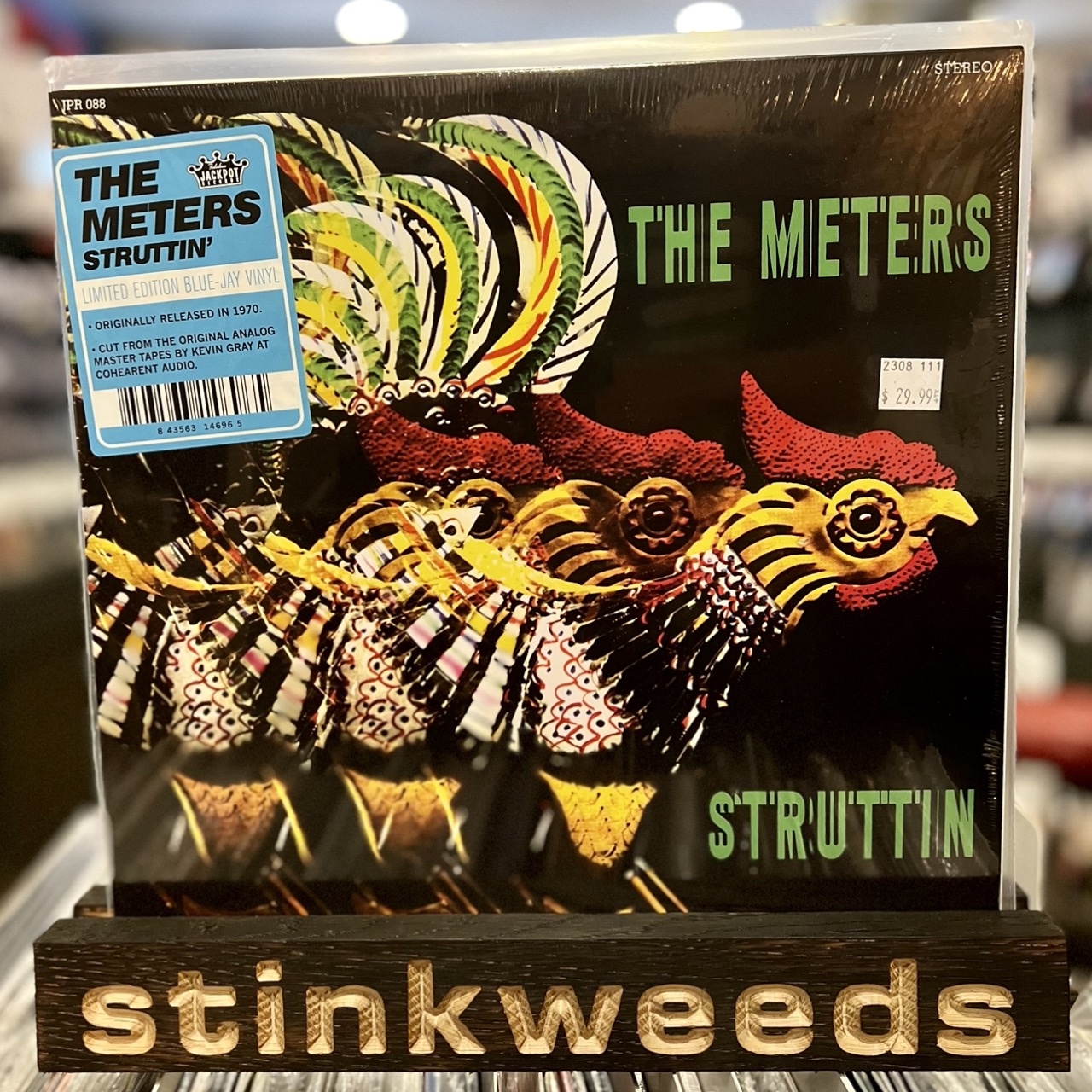 The Meters – Struttin LP [Reissue/1970] (Jackpot)
Third Album released in 1970.  Features the hits "Chicken Strut" ,"Hand Clapping Song" and more.   A classic and heavily sampled record.    Sourced From the Original 1970 Analog Master Tapes.  Cut by Kevin Gray of Cohearent Audio.  Limited Blue Jay Vinyl Lp.
COMING NEXT WEEK!
SIGUR ROS – Atta CD/LP
EARL SWEATSHIRT – Sick! LP
CODEINE – What About The Lonely CD/LP
JEFF ROSENSTOCK – Hellmode CD/LP
SLOWDIVE – Everything Is Alive CD/LP – LISTENING PARTY @STINKWEEDS ON AUGUST 31!
MARGARET GLASPY – Echo The Diamond LP
FRANKIE AND THE WITCH FINGERS – Datadoom CD/LP
TV EYE – 1977-78 CD/LP
VIAGRA BOYS – Street Worms LP reissue
AESOP ROCK – Skelethon LP reissue
CONVERGE – The Dusk In Us LP reissue
LOCAL NATIVES – Hummingbird LP reissue
PASSION PIT – Gossamer LP reissue
R.E.M. – Reveal LP
WILCO – Sky Blue Sky LP reissue
KOOL KEITH – Black Elvis 2 LP