Sufjan Stevens' Illinoise just celebrated it's 10th anniversary and there has been a lot of buzz around this timeless, groundbreaking album. This got us thinking; What else were we excited about, ten years ago. So, we went to the best source we could think of; the Stinkweeds 2005 Top Ten Book!
Holy Crap! What a great year for music! In fact, we might consider this one of the best years for music. Let's take a look at what we were able to narrow this down to. Now, keep in mind, these are just a few that we enjoyed. We are well aware that there many albums we might have missed. We would like to invite you to give us your favorite albums from 2005. Only rule is, they have to have been released in 2005.
Since we're getting these from our 2005 top ten book, we thought we would include a quote from some of the contributors. This was quite a trip to revisit these lists and the people involved.
Enjoy!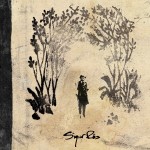 Sigur Ros – Takk
"Thank me? Oh no, Sigur Ros, Thank you!" – Felipe Gunn
Antony And The Johnsons – I am a bird now
"So brave in his delivery, Antony confronts sexuality on this amazing record…in a time when so many of us seem to be scared of it" – Steven Reker
Black Mountain – Self Titled
"There are so many influences here; Sabbath, Velvet Underground, Floyd, Zeppelin. Yet, their sound is strangely refreshing." – Lindsay Cates
Budos Band – Self Titled
"…Fela Kuti inspired funk music, with top notch musicianship and a groove that I can't even wrap my head around." – Kimber Lanning
M. Ward – Transistor Radio
"It's too bad the word "haunting" has been so overused when referencing bands, because this guy owns that sound." – Russ Baurichter
Animal Collective – Feels
"No speakers or headphones could do these songs justice." – Dario Miranda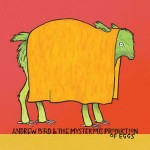 Andrew Bird – …and the Mysterious Production of Eggs
"Does anyone not like this album?" – Russ Baurichter
Of Montreal – Sunlandic Twins
"I got completely sucked in by this record. Rad bass lines, crazy lyrics and ridiculous harmonies…" – Lindsay Cates
Jose Gonzalez – Veneer
"This is like if Sam Beam studied Latin guitar and whispered even more." – Kimber Lanning
Eluvium – Talk Amongst the Trees
"Shimmering like ice across a frozen lake, this is just one of the most beautiful releases I've ever heard." – Thom Gabaldon (We miss you, Thom)
Tags
and the mysterious production of eggs
,
andrew bird
,
animal collective
,
antony and the johnsons
,
black mountain
,
dario miranda
,
eluvium
,
feels
,
felipe gunn
,
i am a bird now
,
jose gonzalez
,
kimber lanning
,
lindsay cates
,
m ward
,
of montreal
,
russ baurichter
,
sigur ros
,
steven reker
,
sunlandic twins
,
takk
,
talk amongst the trees
,
the budos band
,
transistor radio
,
veneer