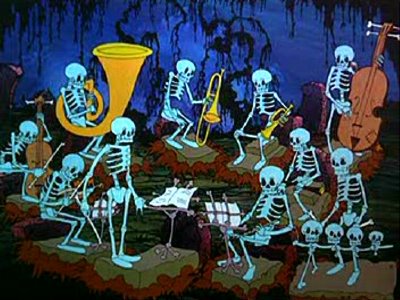 As the cooler air draws us out of our homes, Phoenix is experiencing a surplus of venues and concerts like we've never seen! So, in an effort to help you navigate the influx of shows to choose from, we're going to share some of our favorites happening this month. Of course, we're also working overtime keeping the silverplatter.info website up to date with all of the concert listings throughout the valley. We highly recommend getting signed up to the silverplatter.info mailing list, so you don't miss your current or future favorite bands. And, you're always welcome to visit us at the shop and ask what's happening that night.
Dario's Picks
Big Thief – October 2nd – Valley Bar
This will be my 3rd time seeing Big Thief and I'm just as excited as the first time I saw them. Their brand of sincere rock is a rare thing to find. Adrianne Lenker's voice and lyrics have real weight to them and the band does a perfect job counteracting that heaviness with driving rhythms and tasteful guitar riffs and melodies. Their sound is immediately recognizable as timeless.
Thurston Moore – October 16th – Valley Bar
What needs to be said about Thurston Moore?! Sonic Youth has been a relevant and formative fixture in experimental rock music, for almost 4 decades. All this time, Moore has kept pushing himself and music through his many solo projects. Really looking forward to seeing him and his band on a smaller stage, with a cozier crowd. It's a rare treat, for sure.
Protomartyr – October 17th – Rebel Lounge
Protomartyr is not a band easily pinned down. However, their geography really says it all. Coming out of Detroit, the band has all the trappings of the working class, rough edged rock n' roll that Detroit is known for. But, their sound leans heavily on the bleakness some might associate with the City, misguided or not. Singer, Joe Casey's vocals have the "F#$% it all" lilt of Nick Cave or Ian Curtis. The music can be heavy and straight forward or dynamic and full of left turns. Really looking forward to seeing this done live.
M. Ward – October 19th – Crescent Ballroom
M. Ward is a longtime favorite and always a delight to see, live. The rich textures he achieves on his albums are always executed perfectly on stage, with his band of stellar musicians. He has that timeless sound, that pulls from classics like Buddy Holly or Roy Orbison, but always played with a fresh palette of ideas.
Lindsay's Picks
Big Thief – October 2nd – Valley Bar
I love so many things about this band!!! Their songwriting and delivery is honest and uncompromising. Never miss a chance to see them. Come see for yourself, plus Little Wings opens the set!
Billy Bragg – October 11th – Crescent Ballroom
If Billy Bragg has ever been to town in the last 15 years I certainly was under a rock!! The songwriting legend plays Crescent Ballroom!! Not to miss!
The Church / Helio Sequence – October 14th – The Pressroom
Seriously!! This line-up could not tickle my 80s/90s fancy any more!! Don't let this one slide under the radar! The Church has a brand new album out next, curious to hear the new material.
Thurston Moore – October 16th – Valley Bar
Ever think you'd have the opportunity to see Thurston Moore (Sonic Youth) perform at the Valley Bar?!?! Somehow there are still tickets available, but not for long! Don't snooze.
Some Others!
10/17 Dinosaur Jr – Van Buren
10/21 Alvvays – Valley Bar (Sold Out)
10/23 Andrew Bird – Mesa Arts Center
10/20-22 Lost Lake Festival