If you're like me (Dario), and you've waited till the last minute to do your holiday shopping, you're also like me in that you'd rather not be shopping at all! But it doesn't have to be the worst! Stinkweeds has got you covered for the whole family (and maybe a little something for yourself, while you're at it.)
Here's just a few of the many stellar gift ideas we've got, currently in stock.
Record Players!
Of course, we need to start with the most necessary item for any real music lover. We have a variety of new record players, from Hi-Fi to the perfect beginner player.
Records!
Hey, this is what we do! We've got records, new and used, for just about any taste! Also, our favorite thing in the world is to help people find the perfect record. This is why we do what we do! We love to talk about music and do the detective work to find that pick!
Cassettes!…No Really!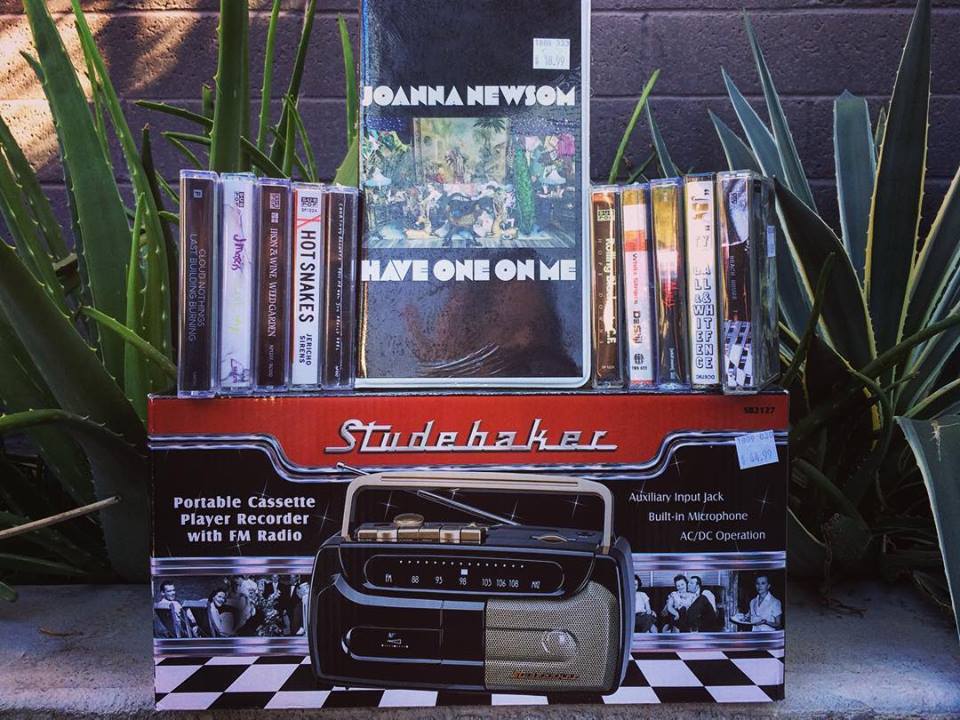 Do you know what the coolest new way the kids are getting their music is? CASSETTES! That's right, these little pocket sized albums have made a HUGE comeback in the past few years. Those of us from the cassette age might be scratching our heads, but that's only because we've forgotten how much fun it was to have cassettes! Who didn't love making or getting a mix tape?!
Books!
Maybe your music loving friend or family member is a bit of a book worm, too. Well, congratulations, you have the found the easiest person to shop for! 
Stinkweeds Merch/Stinkweeds Gift Card!
Maybe you've got someone in your life who's in it for the thrill of the hunt. Maybe they have so much, you're not sure what to get them! Well first, this person obviously needs to be drinking their coffee out of a Stinkweeds mug, picking their records out of a Stinkweeds LP Box (holds up to 40 records) and wearing their official Stinkweeds Pin! But, you can also throw a Stinkweeds Gift Card in the mix (sold in any amount)! 
Stinkweeds T-Shirts!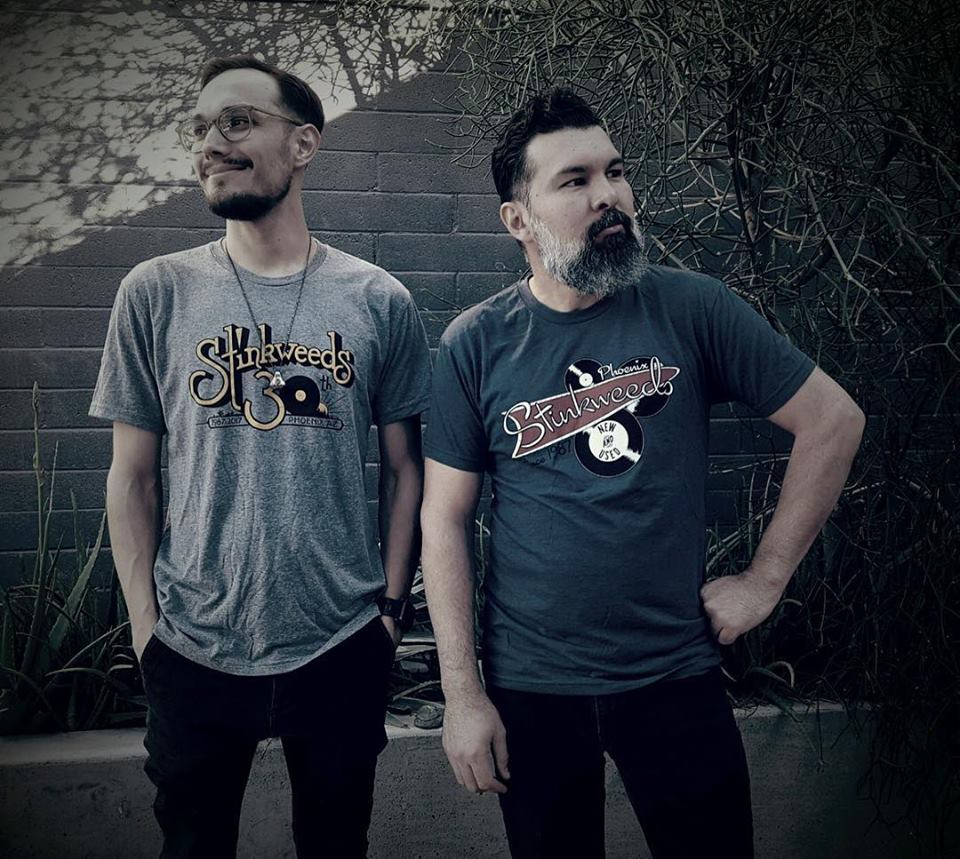 I mean, how cool do these people look? You know what else they are, besides super hip? SUPER COMFORTABLE!
That's right! All our shirts are either super comfortable tri-blend fabric or 100% cotton. All were designed by local artist I Make Letters and printed at local print shop Goodfellas Merch.  
Something for the Kids!
Screaming, yelling, tearing up the house, smearing paint on the walls, yelling unreasonable demands? Sounds like Rock n Roll to me! 
Holiday Music! (The Good Kind)
We've found that holiday music doesn't have to offend your stellar taste. Every year we seek out the best in what's new and old for this sometimes dreaded genre of seasonal fair. The way we see it, you may very well be put in a situation where Holiday Music is a must. If that happens, why not be prepared with the good stuff!
---
Along with all of these amazing treasures, you'll find that our store is stocked better than it has ever been! Lindsay has been working non stop to make sure that we are well stocked up on the best titles you could ask for. We've brought in some amazing used collections over the past few weeks and our CD, LP and Cassette bins are more full than they have ever been.
To better keep up with all the amazing product we're bringing in, I would highly suggest subscribing to our instagram. We are posting DAILY any and all awesome titles we think you should know about.
We hope you're having a lovely holiday season! Please give us a visit, while you're fighting the crowds. We promise, you'll find that same relaxed environment with minimal holiday music playing (with a couple exceptions. That Sharon Jones Christmas album is on point. AND, J.D. McPherson put one out this year that's pretty darn awesome, too.)
Be sure to check out our Stinkweeds: Best of 2018 list for some amazing releases that came out this year! You might find something for that someone and maybe a little something for yourself.
Happy Holidays
From all of us at Stinkweeds!