Black Friday is perhaps the most contentious of unofficial holidays. Following immediately after one of our most popular holidays, it can be seen by some as another corporate revenue grab, that takes advantage of all the hard working people, who are trying to enjoy a very well deserved day off, with family and friends. On the other side, it has become an activity for loved ones to share in our most enjoyed national past time, namely shopping. Perhaps, for some, it even serves as a way to put aside our differences and mend the wounds of all the political and personal arguments, from the night before. In my family, Thanksgiving dinner is typically followed by a mix of sports watching, joke telling and advertisement pursuing. Not being much of a sports watcher, I can appreciate the added activity. I'm also not a big "shopper," but I can recognize a killer deal and as my entire family knows, this is the best time to drop subtle hints as to what you might like to see under the tree.
So, if we can all agree that the day isn't all bad, we can then look beyond the chaos and crowds and see Black Friday Shopping as just another thing to do.
With that said, we want to make our case for why Stinkweeds would be a fun stop for you and anyone else you might have in tow, while you brave the crowds and traffic. We may be the kind of store that warrants a more personal relationship, but we would like to think that we have a little something for everyone. Here are just a few of those things.
---
MUSIC!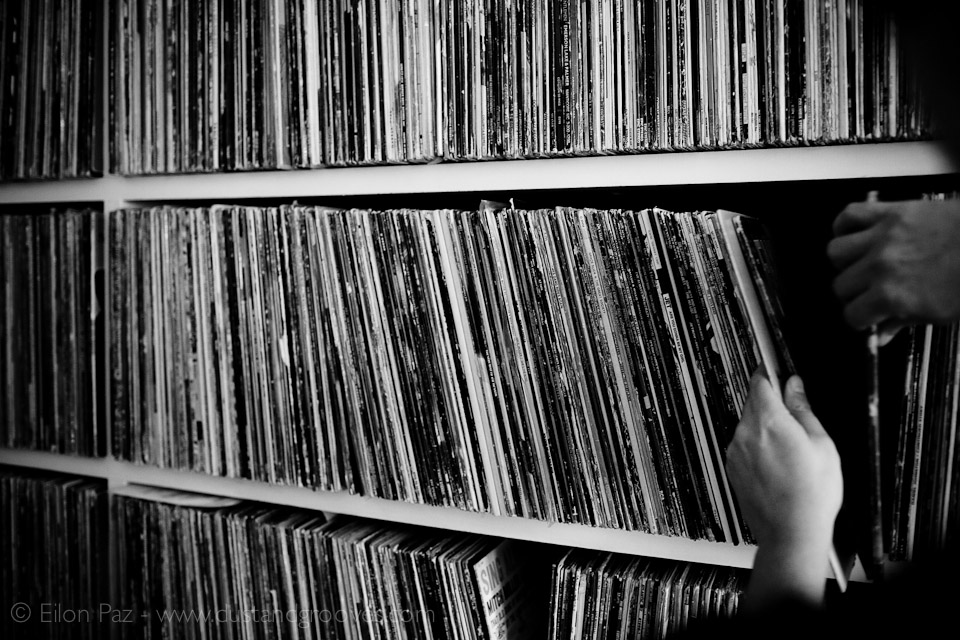 Of course we have a ton of albums by great artists for all tastes, young and old, hip and square, nocturnal and diurnal (yeah, I had to look that word up)…but we understand that all this stuff can be difficult to navigate. This is why our entire staff considered everyone's taste. We know what it's like to get an album we will never listen to, from a well meaning friend or family member, and we don't want that to happen to anyone! You're always welcome to ask questions. We suggest coming in with a list of maybe 3 to 5 artists your giftee is into.
Black Friday Record Store Day Exclusive Releases!
Did you know there's a mini Record Store Day that happens on Black Friday (the Friday after Thanksgiving)? Just like Record Store Day, participating stores are given the chance to carry limited, exclusive releases that are only available to order for that specific day.
Check out all the info we have on Stinkweeds RSD Black Friday
Here are just a few of the Black Friday Exclusive Releases that will be for sale on Friday.
Stinkweeds Top Five!
Now, this won't be ready by Black Friday, but every year, we compile our favorite albums from the year and put it all together, along with favorites from some of our regular customers. Now, even though we might not have that list completed, quite yet, we are definitely thinking about it and we're always happy to share those thoughts with you. You can also sign up to receive our finished Top Five list, when we put it out, so you don't miss a thing.
Stinkweeds Gift Card!
Sometimes picking out someone's new favorite album is easier said than done. This is where a Stinkweeds Gift Card comes in handy! They can pick one out themselves! Click here to order a gift card online.
Don't Forget Holiday Music!
We know! We know! You've probably had your fill of holiday music at this point, but come on! This is the one time of year you get to indulge in some of the campiest, cheesiest, most tasteless pieces of absolute joy and happiness your ears can bear. So, why not stock up on some great holiday tunes, at least for next year?!
---
GEAR!
We are well stocked on audio gear new and old! Whether you're looking for that perfect first record player or an upgrade to your existing system, we have a wide variety of record players, receivers and speakers, as well as turntables that are USB compatible, Bluetooth ready, and some that include built in pre-amps so you can plug right into your computer speakers or any powered speakers.
Audio-Technica LP60
The AT-LP60 will help you rediscover your classic 33-1/3 and 45 RPM records in this affordable, fully automatic belt-drive turntable. With its built-in switchable phono preamp, the AT-LP60 may be connected directly to your computer, home stereo or other components that have no dedicated turntable input. Also included is the best needle available at the entry-level price point, an Audio-Technica Dual Magnet phono cartridge with replaceable stylus. These now include a model with a Blue Tooth Transmitter. Available in different colors.
Audio Technica LP120
This professional stereo turntable features a high-torque direct-drive motor for quick start-ups and a USB output that connects directly to your computer. Other features include: forward and reverse play capability; cast aluminum platter with slip mat and a start/stop button; three speeds 33/45/78; selectable high-accuracy quartz-controlled pitch lock and pitch change slider control with +/-10% or +/-20% adjustment ranges; and removable hinged dust cover. A selectable internal stereo phono pre-amplifier allows the turntable to plug directly to components with no dedicated turntable input. A USB cable and adapter cables are included along with Mac- and PC-compatible Audacity software to digitize your LPs.
U-Turn Audio Orbit
With an attention to detail and manufacturing, U-Turn Audio has designed a simplified, high performance turntable at an affordable price. The tonearm comes with a pre-installed Ortofon OM5E cartridge, which is known for its accurate and distortion-free sound, a longtime staple for entry-level audiophiles. Other features include our precision gimbal tonearm, decoupled manual belt drive (33/45 RPM), and vibration damping feet. Comes with a dust cover, felt mat, and RCA cables.
Victrola Bluetooth Stereo & Turntable
This turntable and powered speaker set has bluetooth capabilities! The Victrola is a three speed belt-drive turntable with bluetooth for streaming music from your wireless device. Comes with two 50 watt powered speakers. Plays 33 1/3, 45 and 78 RPMs. Available in black or white.
Crosley Cruiser
Crosleys are a great simple turntable for the vinyl beginners. Designed to reflect the stylings of yesteryear, this portable 3-speed turntable plays 33 1/3, 45 and 78 RPM records. The Cruiser includes modern conveniences such as, portable audio ready, dynamic full-range stereo speakers, headphone jack and RCA outputs. Also available in a vintage Star Wars theme!
---
ACCESSORIES!
Listening to records is a way of life, and just as with anything else so engrossing, you're going to need all the tools and paraphernalia you can get!
Here are just a few "must haves."
Stinkweeds T-Shirts!
We are fully stocked on all of our current Stinkweeds Ts. We have all sized (Women's and Unisex) in our Gray, 30th anniversary 50/50 blended T, our Black 30th anniversary 100% Cotton T and our Blue "Sunset" 50/50 blended T. We also have a few kids sizes to choose from. These shirts go fast, so get em while they're hot!
Click here to order a shirt online. 
We've got tons of other cool t-shirts currently in stock too – designs for everything from Television to Ty Segall to Leonard Cohen and more!
Stinkweeds Tote Bag!
You need something to carry all of those records! Do it in style with this handsome Stinkweeds tote bag. Click here to order a tote bag online.
Stinkweeds LP Boxes!
Record collections have a tendency to grow out of control. Keep them organized and safe in one of our Stinkweeds wooden LP boxes. These hold about 30 records and are lightweight and easy to move around. Click here to order a Stinkweeds LP box.
Stinkweeds Mugs, Stickers and Pins!
Aren't these handsome!
Record Sleeves!
Keep those records in great shape with some inner and outer sleeves. We've got sleeves for 7″ and 12″ records.
Record Cleaners!
Get the most out of your vinyl listening experience by keeping your records spotless and free of dust and all things that snap crackle and pop.
Stinkweeds Slipmats!
Your record player will appreciate you dressing it up in this handsome Stinkweeds slipmat! Click here to order a slipmat online.
Books!
Of course, to fully appreciate something, one must try to fully understand it. This is why we keep a full stock of music by, for, and about musicians and music!