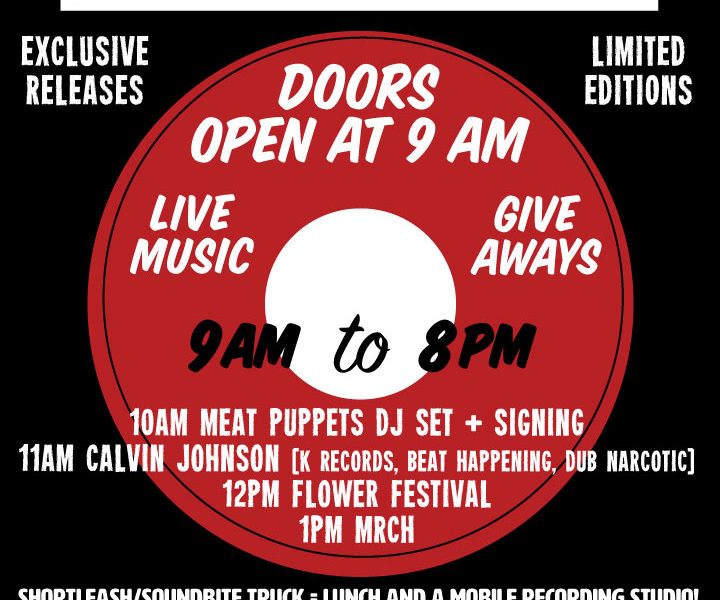 Whether you're anticipating those sweet RSD releases or you're just looking to party with your local record store, STINKWEEDS has a lot of fun stuff in store for you!
RSD Exclusives
We'll be opening at 9 am on Record Store Day for all of you looking to get your hands on those RSD exclusives.

Of course, we're bringing in as much of those exclusive releases as we can. We won't know what we'll have till we have it. So, feel free to call us or come in the week leading up to Record Store Day, to ask about a specific item in mind.
Check out the full list of RSD Exclusives on our previous blog post.
Giveaways
As with every year, we'll have a TON of giveaways, throughout the day, starting with our Stinkweeds Exclusive Goodie Bags, which will go to the first 100 customers! These are packed full of posters, CDs, Vinyl, Stickers, Patches, Coupons and Concert Tickets! I mean, that tote bag is reason enough to line up early!
We'll also be handing out free tickets inside and outside of the store, throughout the day. We might ask some trivia, we might hide some around the store, or we might just yell "who likes this band?" and we'll give those tickets to the first person to speak up! Along with these ticket giveaways, we'll have tons of free promotional vinyl (and test pressings), posters, collectibles and plenty of Stinkweeds Gift Card, T-Shirts, Mugs, Totes, Slipmats, Pins and Stickers to raffle off. Most of this will happen around noon, during our big party, so make sure to stick around or head on back, when the festivities start.
---
The Party!
While all of us Stinkweeds employees will be shuffling about, helping our customers get the stuff they need, there will be a flurry of activity in our parking lot! We'll have stuff going on all day, but you might want to be here between 10am and 2pm, because that's when the really awesome stuff is happening.
---
Moone Records!

Our favorite local label Moone Records, will be co-hosting the activities and representing the amazing releases they have put out on their label by local and national acts. Stinkweeds wouldn't exist if it wasn't for these kinds of small, forward-thinking labels. Be sure to drop by their table and chat about music!
DJ Bruce!
9am to 2pm
We'll have DJ Bruce from the Crescent Ballroom spinning that classic "record store" rock n roll from early in the morning, till the party is over.
Meat Puppets DJ Set!
10am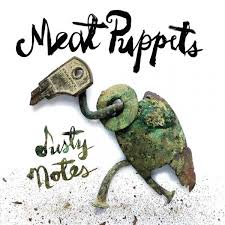 You're being treated to a special guest DJ set from members of the Meat Puppets! They'll stick around after for a meet and greet. From what I hear, they're bringing a bunch of Meat Puppets memorabilia!
Calvin Johnson!
11am
We have a very special performance from Calvin Johnson (K Records, Halo Benders, Dub Narcotic Sound System, Beat Happening!) Calvin is responsible for exposing the music world to so many amazing bands, many of which are our all time favorites and many of which he is a member of! If you're not familiar with his work, a little research will quickly show just how big Calvin's contribution to the music world has been, over the years.
Flower Festival!
12noon
Flower Festival is a Moone Records band that is made up of many member of the Moone Crew. They are a great example of the kind of forward thinking bands that come from a wealth of knowledge of small bands that came before them.
MRCH!
1pm
We've got some great local flavor from Phoenix synth pop outfit, MRCH!
---
Short Leash Hot Dogs/Soundbite!
This is just the coolest! We've had Short Leash Hot Dogs serving up delicious eats at just about every Record Store Day party that we've thrown. However, this year we'll have the Short Leash / Soundbite Truck, which is a partnership between Short Leash and our favorite local NPR station, KJZZ! This truck is a food truck / mobile recording/broadcasting studio! The studio will be open for anyone to record a testimonial about their love of records, record stores or Stinkweeds! We'll be raffling off a $50 gift card, available to anyone who takes the time to record their thaughts. We'll be using these recordings for a video collage we're putting together for our revamped Youtube page, which will be launched on Record Store Day!
---
We'll see you all on Saturday, April 13th!