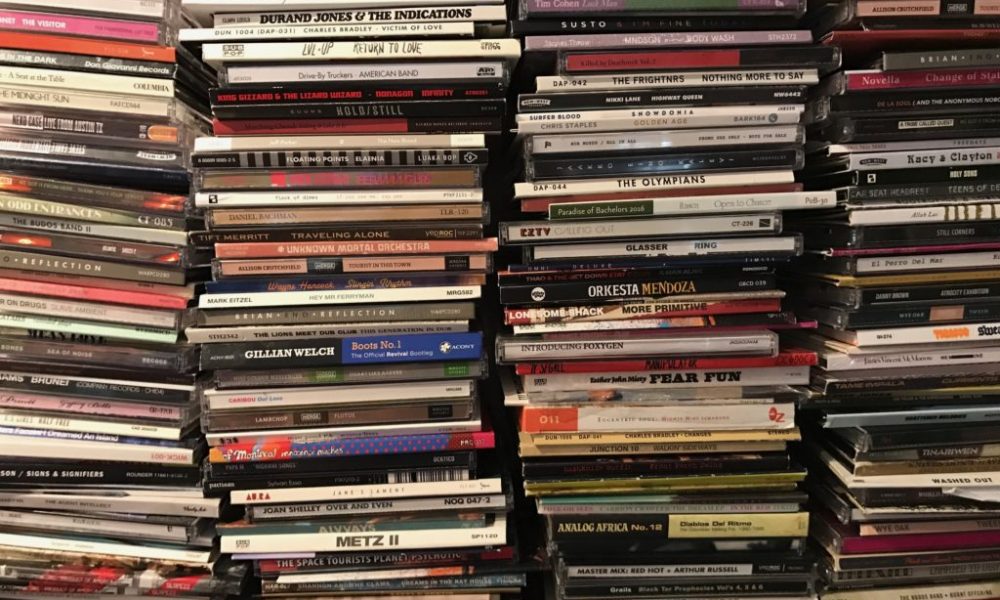 We're hot of the heals of Record Store Day, but that doesn't mean we don't have plenty of reasons for you to line up at our door! This year has been FULL of incredible releases, seemingly with no end in site. Check out a few April titles that we just can't get enough of!
Kelly Finnigan – The Tails People Tell [Colemine]
Labels like Colemine & Daptone have been kicking out amazing bands and tunes for over a decade. While they have always nailed that classic soul sound, there was still always some element missing to give it that true authenticity. This release from Kelly Finnigan is no surprise, considering that he is emulating a music that was born of a specific time and place. That's a hard thing to fully tap into. Lately, it seems as if they have found that magic well of inspiration. The songs are becoming more and more strangely familiar, like you might remember your mother dancing in your childhood living room to one of them.
Aldous Harding – Designer [4AD]
This is New Zealand born Aldous Harding's 3rd studio album and she seems to have found something that really works. Her earlier albums leaned heavier on folk elements, but there seemed to be a indefinable force trying to creep its way into the songs. On Designer, ideas are fully realized with comfort and ease. This is transferred onto the listener, rewarding them with a relaxingly easy listen of unusual ideas.
Kevin Morby – Oh My God [Dead Oceans]
Kevin Morby's songs carry the mark of the troubadour. There's a poetic nature to his lyrics that are evocative without giving anything away. On this newest album, the subject matter is maybe more familiar and less esoteric, writing on themes of religion and "God" and angels. But the songs are no less obscure in their meaning. We have his music and arrangements to help navigate us through this elusiveness.  There is still the resemblance of Leonard Cohen, with all the backup vocals and saxophones, but Morby keeps finding more and more of his own voice, with every album.
Weyes Blood – Titanic Rising [Sub Pop]
I've been thinking a lot about the transition from 60's rock to the 70s. I think songwriting came into its own in the 70s. Where the 60s might have been preoccupied with style and culture, with a focus on live music, musicians seemed to have found a love for the studio and the writing desk in the following decade. Weyes Blood seems to pull from this era of melody and lyric. Singer, Natalie Mering's voice lies somewhere between Joni Mitchell and Karen Carpenter and the songs are plenty good enough to carry that kind of responsibility.
Heather Woods Broderick – Invitation [Western Vinyl]
Heather Woods Broderick is one of the great under appreciated artists that grace our aisles. She has lent her talent to projects like Efterklang, Horse Feathers and Loch Lomond. On her solo projects, she writes songs like a composer and delivers those songs like a veteran front person. The songs are lush and full of subtly complex arrangements that deserve multiple listens.