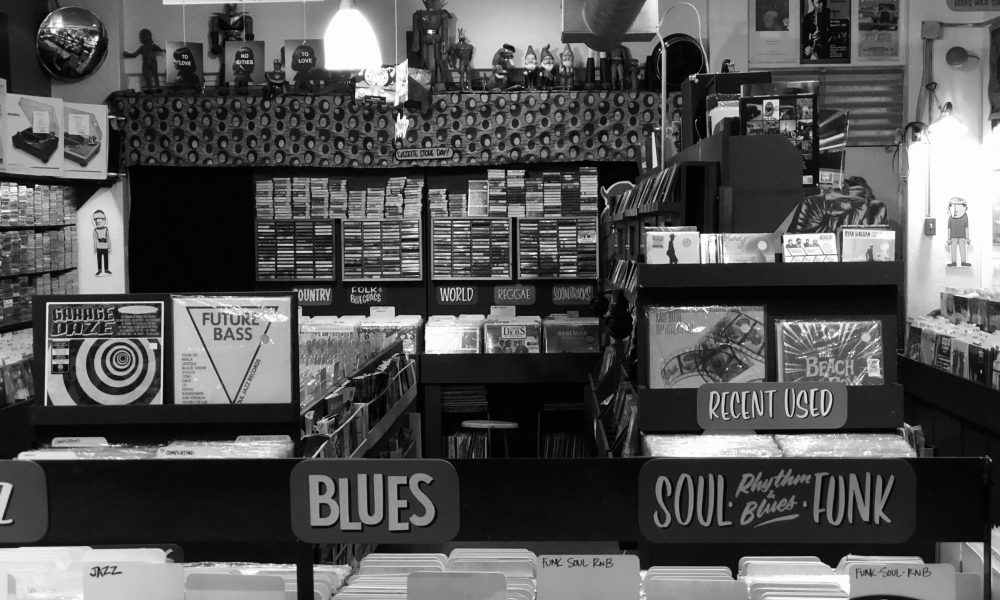 Big Thief – U.F.O.F [4AD]
In our eyes, Big Thief can do no wrong. When songs originate from such a deep place singer/songwriter Adrienne Lenker seems to have sole access to, any and all directions will be met with admiration and praise. U.F.O.F. puts aside a lot of the heavier "rock" moments that are found on previous Big Thief albums. On the surface this may seem disappointing considering the loss of jarring "anti-solos" from guitarist Buck Meek, or the way the band can make a big sound seem intimate and small. But, U.F.O.F. plays on that strength of intimacy. Small sounds dance around Lenker's voice, drawing the ear to the words, where the really heavy stuff hides.
Versing – 10000 [Hardly Art]
A band finding their start working together at a college radio station in Seattle is quite the quaint, hipster tale. But it's about as perfect an origin story a band like Versing can have. There's a timelessness to a great "jangle pop" band that isn't often found in other genres. It's a style that pulls from all eras of rock, yet manages to always sound fresh and new. Like their origin story, you don't know if it's ancient folklore or something that happened yesterday.
Holly Herndon – Proto [4AD]
Holly Herndon has reached deep into our primal instinct for music. Pulling from old forms of singing like "Sacred Harp" or shape note singing, Proto explores the idea of music as a form of survival. She asks the question, if now, with the threat of climate change or an even more imminent demise brought on by our own hands, should music, again become a survival tool. And, like more primitive forms of music, Herndon is using the tools that are available. Often overused effects like autotune or synthesized sounds take on a new life when they are wielded to mimmic our fears and emotions.
Siskiyou – Not Somwhere [Constellation]
Siskiyou has been an overlooked and underrated artist since their first, self-titled album. Since that 2010 release, it's been one of those albums that sells when it's heard. On those occasions when a customer is looking for a certain kind of soft, strange, organic aesthetic, I can reach into a shallow bag of artists like Nick Drake, Sibylle Baier, Josephine Foster or Siskiyou. I'm reminded of a story about the label that put out Nick Drake's music. One of the executives loved his music so much that he insisted on continuing to put out his music, regardless of record sales. Some music is a slow burn. We expect our music to grab our attention and we forget that sometimes it deserves to be granted our attention.
Protomartyr – No Passion All Technique [Hardly Art]
This one is sort of a "half" pick, since it's a reissue, which we don't usually include in this series. But, this band is too good to ignore when they've got material being released. What you'll find on No Passion All TechniqueI isn't a far cry from their more recent releases. Reissues of first albums often have a bit of novelty that goes with them. They sometimes serve the purpose of exploring where a band was at a certain time. But, NPAT reveals a band that was fully formed from the get-go.