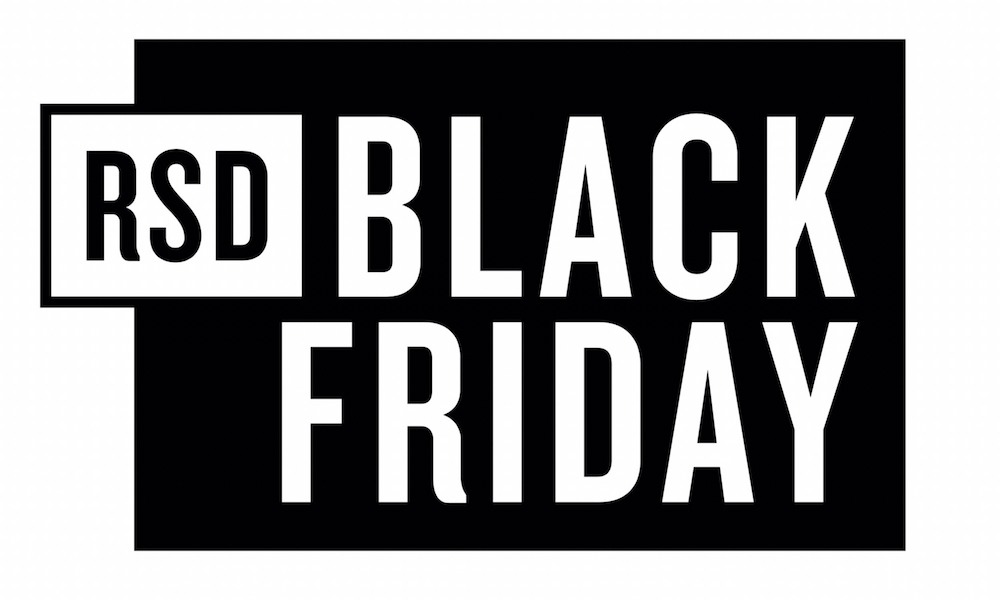 Of course, every day is Record Store Day to all of you hardcore Stinkweeds shoppers! But aside from "Record Store Day" that happens in April, did you know there's another other day for limited edition vinyl releases that happens on Black Friday?! That's right! It's a Black Friday made just for you, organized by the folks at www.recordstoreday.com. And why shouldn't you, with your refined taste and disdain for the manic rush of the Black Friday mall frenzy, enjoy just a bit of the fun and madness of this polarizing sub-holiday. You could wait it out at home and scoff at the teeming hordes, as they grab and tare at disposable products. Or, you can be the shining example of the smart consumer and spend part of your day at a local establishment, buying one of the only products that is used for a lifetime and holds its value. If this sounds like your kind of plan, let us tell you just a little bit about what's in store, for you.
---
RSD:Black Friday!
Like Record Store Day proper, the labels are putting out a bunch of limited releases of all your favorite music, new and old. You can check out the list of limited releases on the Record Store Day website. All of these titles are only being released on Black Friday and can not be reordered. We have some rules about this stuff, too. We can't hold ANYTHING for ANYONE! The idea is to give everyone the same opportunity to get their hands on the good stuff.  Black Friday titles are limited to 1 copy of each album, per customer. These are very limited releases and again, we just want everyone to have a fair shot at getting the albums that they want. We also don't want to see this stuff getting flipped on ebay, so limiting them kind of discourages the flippers. Black Friday is for Record Store shoppers, like you!
We'll be opening at 10AM that Friday and we do anticipate a bit of a line. So you might want to show up a little earlier, if you have something in mind that you want to get your hands on. We are ordering almost everything on that list. However, we won't know how many we'll have till we have them. So, if you have something in mind, I would suggest giving us a call about a week away from the big day.
USED Vinyl, Vinyl and more Vinyl!
Yes, of course we always have vinyl. We're a record store! However, we have recently seen a surge in used vinyl collections and we are up to our ears in product! In fact, we have so much that we can't fit it all in the store. We have crates waiting to be priced and put out, as we find more room. For the Holidays, we're focusing on the good stuff. We'll be stocking the store with some amazing collectible titles along with some everyday classics. If you want to keep up on what's hitting the bins, I would recommend following our instagram or facebook pages. We like to put the word out, anytime the good stuff hits the floor. But, don't sleep on this, because this stuff moves fast. And, just so you know, our hold policy is a little different with this stuff. If you find something in the store and you want to come back for it, we'll hold it for up to 3 days. But, if you see something on social media, posted that day, we're only going to hold it for a few minutes, if you're on your way to get it. So, you gotta be quick on the draw.
GIFT IDEAS!
If you are shopping for others, we have a ton of great gift ideas, like books, t-shirts, record players as well as music. We're well stocked up on Stinkweeds Merch, too! We've got mugs, stickers, pins and the newest Stinkweeds T-Shirt!
We hope to see your lovely faces throughout the Holiday season, as well as "Black Friday." We pride ourselves on maintaining a calm environment that can act as a refuge from the hustle and bustle, as well as a place to find a few gifts for others. So, whether you're into the gift giving spirit, or if it's not your thing, pay us a visit. We'll keep spinning some good tunes…with very minimal holiday content.